A team of students from the Middle Temple recently returned from Vienna where they participated in the 25th Annual Willem C Vis Commercial Arbitration Moot. Competing against 365 teams from around the world, the moot required the team to argue for both the Claimant and Respondent in a problem based on a CISG sales contract for ethically-sourced chocolate cakes.  
Having beaten teams from Japan, Switzerland, Estonia and Poland to reach the elimination rounds the team next faced Beruit and then Queensland to make it to the final 16.  A closely contested round saw the Middle Templers narrowly lose out to the Moscow team that went on to win the competition.  
Nicholas Higgs, currently studying at the University of Law, said "It has been a really rewarding experience, if challenging to fit in around studies and pupillage applications; we were delighted to get so far against some incredibly strong teams.  We're very grateful to all the Benchers who supported us, and to our excellent coaches Zoe O'Sullivan QC, Jeffrey Gruder QC and Lord Hacking".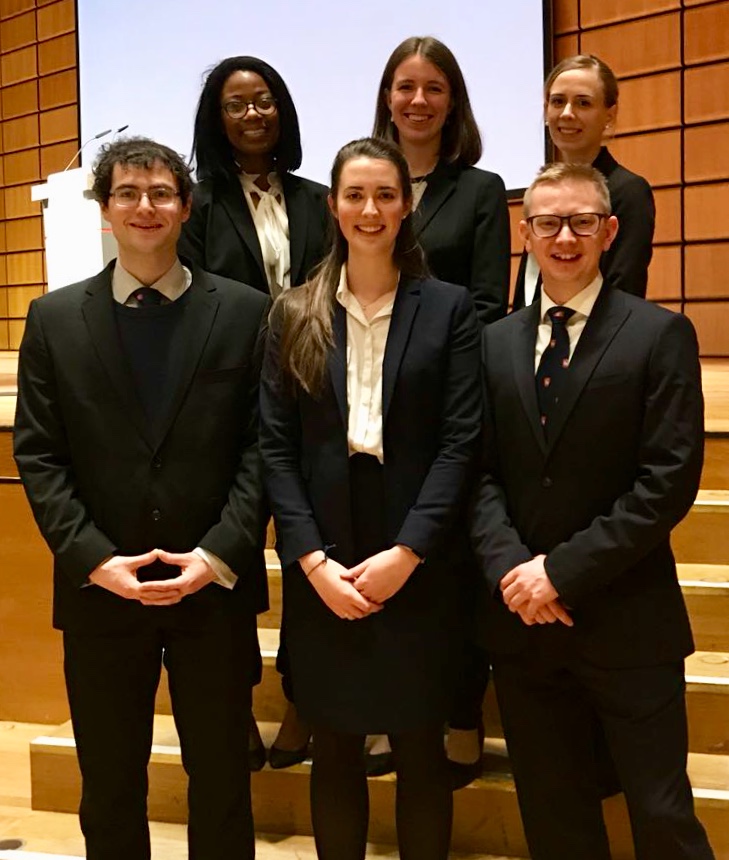 The team are: (pictured L-R) Daniel Kessler, Amanda Brown, Helen Moizer, Helen Rodger,
    Nicholas Higgs and Catherine Hartston and Patrick Wise-Walsh (not pictured).