For many years, the Inn has been working to ensure that access into our buildings is made as easy as possible for those with disabilities. Ancillary to this we have tackled other issues such as the installation of an induction hearing loop in our Hall and had tactile buttons fitted into many of our lifts.
Parallel to this, we have undertaken reviews of our policies and working practices on matters such as non-discrimination to ensure that irrespective of race, colour, gender, age etc. everyone is treated equally.
The Inn, in its capacity as a Local Authority, is required to publish on its website a policy statement covering these items. The 2013 Accessibility Access Statement sets out in some detail how far we have progressed on these matters to date. It will be revised annually to take account of any works which have been undertaken or are planned and to ensure compliance with future changes in legislation.
Projects currently in hand relate to improved external signage and external lighting.
Whilst fully committed to continuing to improve accessibility, the Inn recognises that the very nature of the Middle Temple, being a site of special historical importance, brings with it limitations in the scope of alterations or improvements works to our buildings which require approval by both the City of London and English Heritage. 
Middle Temple has carried out a programme of adapting its buildings to improve accessibility and, where possible, ramps or platform lifts have been installed to building entrances and internal lifts modified with wider doors, tactile buttons and voice indication.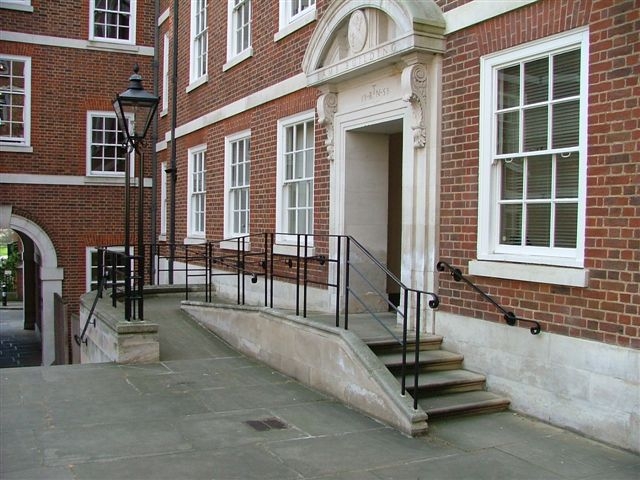 Lamb Building Entrance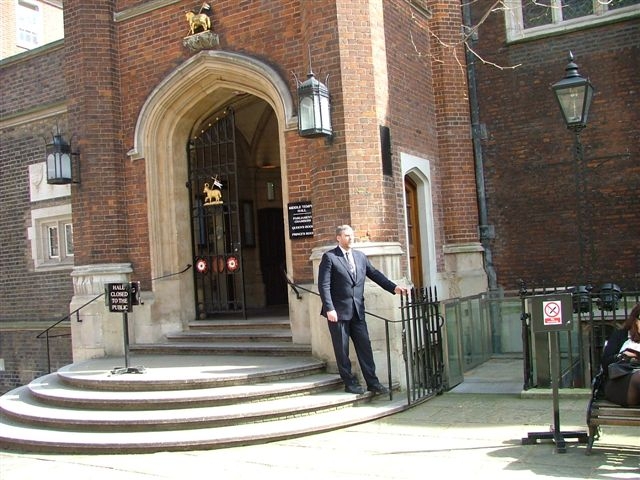 Passenger hoist adjacent to Hall entrance
The Inn continues to look at new ways to modify its buildings, with the most recent involving the formation of a new entrance into 2/3 Pump Court and modification of the internal lift. This project was combined with the linking together of adjacent buildings and rationalisation of accommodation to allow the maximum number of tenants to benefit from the new entrance.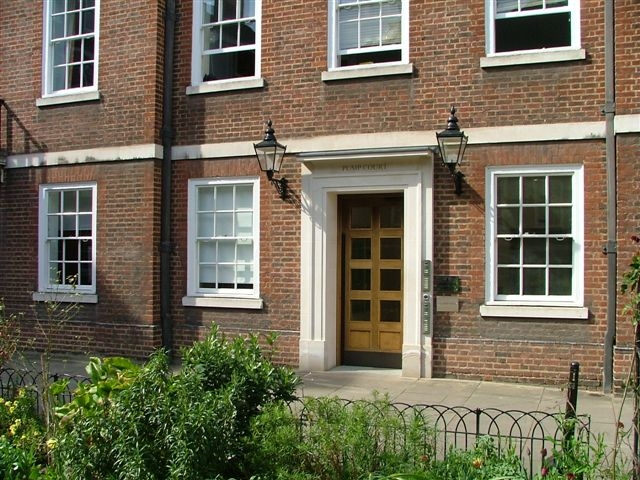 2/3 Pump Court - new entrance from Elm Court