The Inn offers a number of services and provides information to its student members to help them hone their skills as advocates and introduce them to life at the Bar.  
Further information can be found using the links on the left of this page. 
If you are not yet a member and would like to apply to join the inn, please see the joining the inn pages.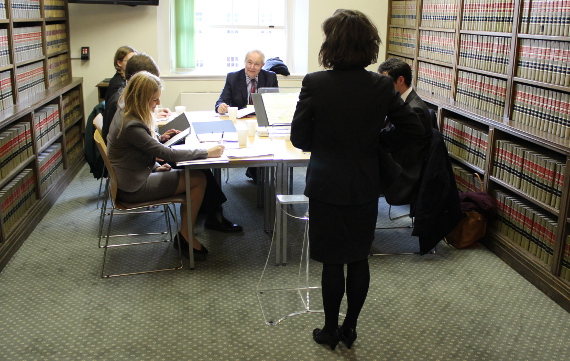 Master Kearns, President of the High Court of Ireland, judging a moot in the Rutledge Suite