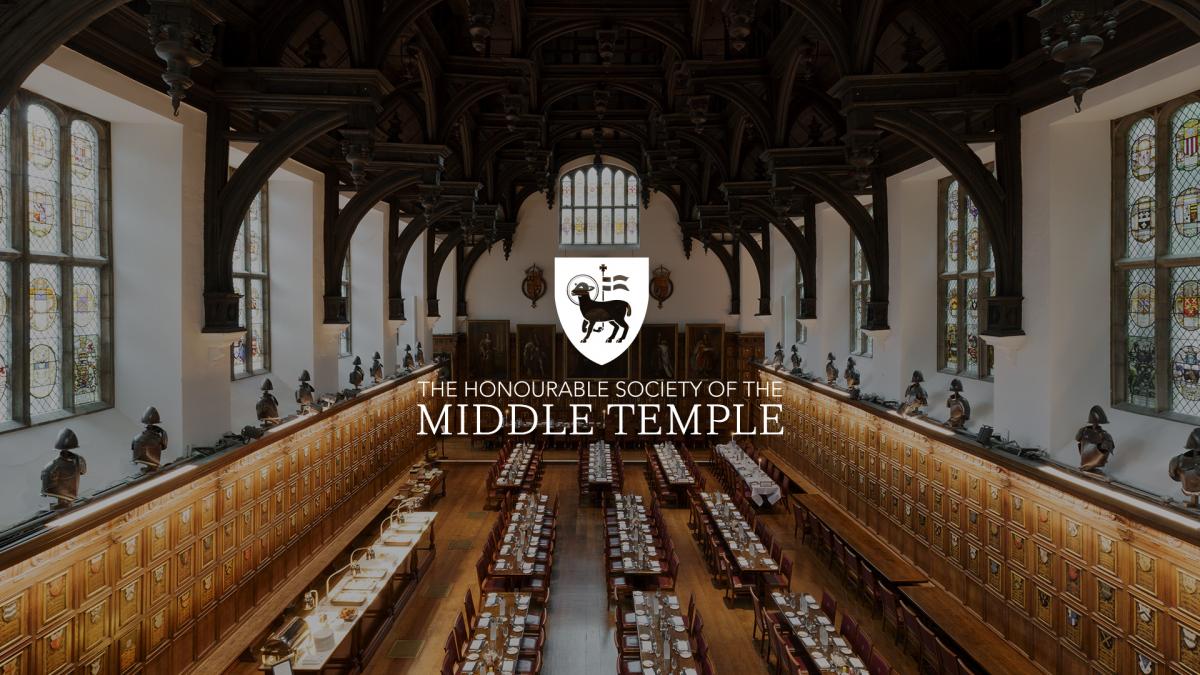 We are delighted to welcome back Members of all Inns to lunch in our Hall. Our menu below sets out the offer and prices.
We welcome non-members and tour groups for lunch in our stunning Elizabethan Hall on weekdays in legal term time.
Middle Temple Hall is open from 12:00 until 14:00 and guests can choose from the self-service buffet or plated menu for up to six persons Monday to Friday, or alternatively you may have a served two course lunch with coffee for £27.50 or a three course lunch with coffee at £32.50 per person for groups of six or more guests. These charges include VAT. Bookings for up to six persons can be made online through our booking system, or for groups of seven or more please contact the Events department through events@middletemple.org.uk. 
A table or places at a table will be reserved for you as there will be members of the Bar dining in Hall.  If you are a group of more than 6 people please note that the menu will be chosen by our chef at least one week in advance and that the menu is, save for special diets, the same for all guests.
A bar is available for purchases of soft drinks, Champagne, wine and beer.
You can also combine your lunch with a tour of Middle Temple Hall.  This glorious building has survived the Great fire of London and both World Wars and is one of London's most historic venues. For further information please contact the Events department.
Please note that Middle Temple operates a dress code in Hall which is business or lounge suits, court dress or smart casual dress. Jeans may be worn if both clean and smart. We will not permit guests who are wearing: trainers, shorts, T-shirts, ripped or dirty clothing.
All diners are reminded that:
Bags and overcoats can be left (at the member's own risk) in the cloakrooms
If taken into Hall, bags should be placed under the table out of the way of other members, guests and members of staff
Mobile telephones should not be used in Hall
Photography is not permitted in Hall during lunch
To protect the floor, pushchairs are not allowed into the Hall