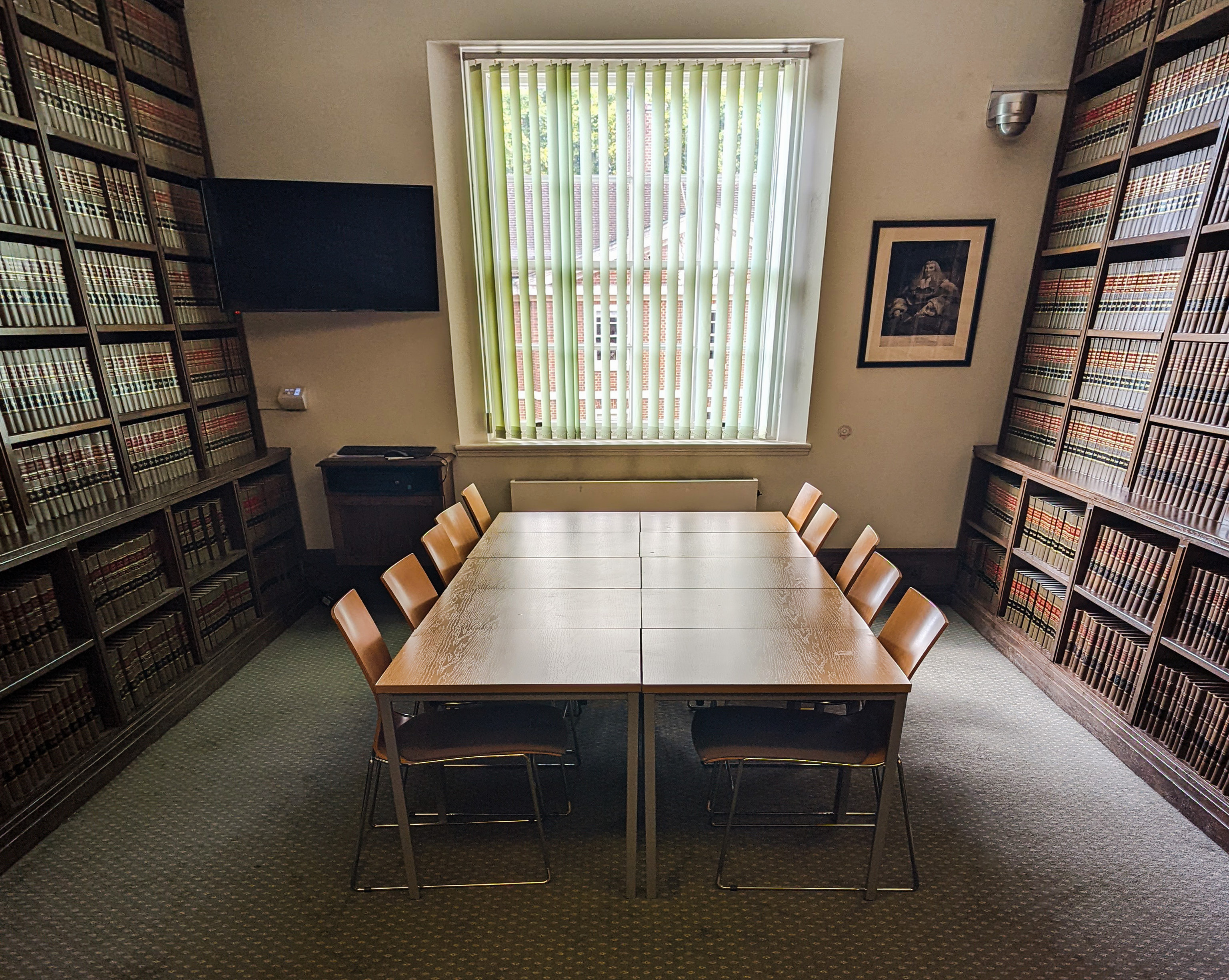 The third floor of the Ashley Building holds the Inn's Rutledge Suite of Advocacy Rooms.
Multi-faith room
Room 1 (Mortimer Room) is reserved as a multi-faith room and students and members may make use of it for prayer, religious practice or quiet contemplation. No booking required. 
Advocacy rooms
The Whitfield room has a partition to split it into two rooms (rooms 2 and 3) suitable for a group up to 8. If the partition is open the room can comfortably hold 16.
Rooms 5, 6 and 7 are each suitable for a group up to 8. The rooms are suitable for small group working such as seminars, research groups and mooting.
Note: Library staff may need to enter the advocacy rooms to retrieve books for members' use, even when the room is booked in advance. We reserve the right to enter the room only if necessary. 
In addition to these rooms on the third floor, there are two small rooms in the library (on the first floor) which can be booked for use by one person at a time. They provide a quiet space for phonecalls, remote meetings etc. 
Booking a room
Members of Middle Temple (and all ICCA Part 2 students) may make short notice (no more than 5 working days) bookings of these rooms. 
To book contact the Library Enquiry Desk on 020 7427 4830 or by email via library@middletemple.org.uk
Please be aware that only short notice bookings will be considered as the rooms are reserved for Inn use most of the year. It is best to check a few days before you need the room to see if any are available and make the booking then.