ACCESS INTO AND AROUND THE INN
The Middle Temple estate rises steadily from The Victoria Embankment northwards to Fleet Street/Strand. The incline, along the length of Middle Temple Lane, is not severe. The Lane gives access to all parts of the Inn save for 1 & 2 Garden Court.
These buildings can only be reached using the stairs adjacent to the Queen Elizabeth Building (QEB) or those from Fountain Court. This is an issue which we are seeking to resolve in 2018/19.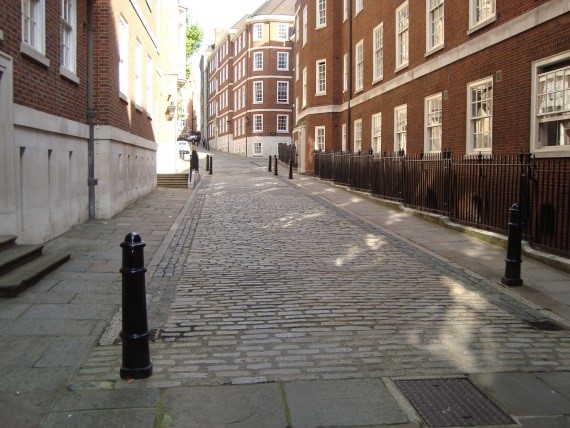 Middle Temple Lane (facing North)                    The rear of Queen Elizabeth Building 
The Inn works very hard to ensure that anyone visiting us, for whatever reason, does so as safely as is reasonably possible. In particular we try to put in place any special arrangements needed for those with disabilities. We do this from information given to us ahead of the visit by use of a PEEPs form.
This is a Personal Emergency Evacuation Plan questionnaire which primarily gives us the information we need to evacuate disabled visitors in case of an emergency but also other information on any special needs the visitor may have – all intended to make the visit as enjoyable and safe as possible.
Whilst completing the form may be slightly inconvenient, many disabled visitors have thanked us for the special consideration which has been shown to them.   
The Inn strives to be as fully inclusive to all as possible but, for practical reasons, we  regrettably have to reserve the right to advise a visitor that access into one or more of our buildings will not be possible.
This is due to the age/design/character of the buildings, some of which are Grade 1 and 11* Listed buildings which date back to the 1670's. We support the position of Historic England/The City of London in not being prepared to grant planning/building consent for the major structural alterations which would be required, as they would destroy the character of the buildings.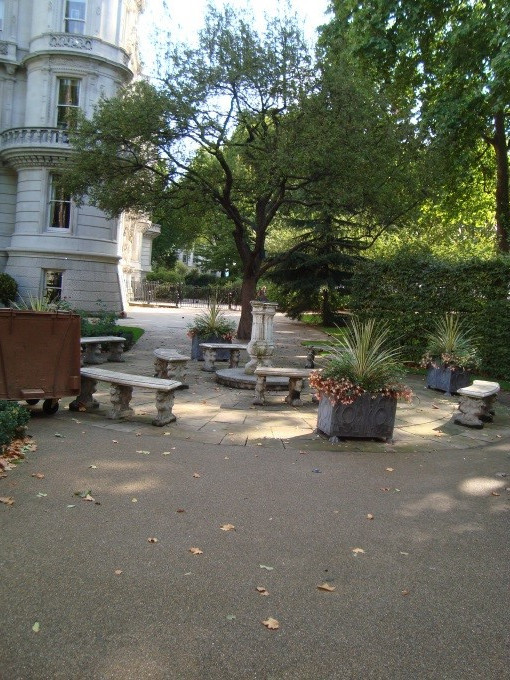 The South end of the main garden
showing the resin bonded paths
The Inn has an on-going programme of works designed to improve access and mobility around the Inn. Step free access doorways have been formed into the rear of 2/3 Pump Court and QEB (as shown above). The shingle paths to our main garden have been replaced with a resin bonded surface. We have also formed a ground floor toilet in QEB which is wheelchair accessible by use of a RADAR key.
We sincerely hope that you are able to enjoy your visit to the Inn and enjoy the oasis of calm it offers amidst the hustle and bustle of Central London.