Committee Biographies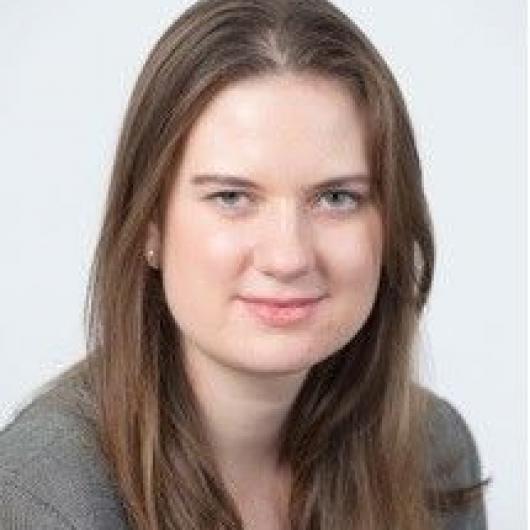 Karen Reid
Karen was called to the bar in 2010 and practices as a tenant in public law, with a particular focus on immigration, at the 36 Group. Before being elected to hall committee Karen was President of the Middle Temple Young Barrister's Association and still takes a keen interest in promoting the interests of junior members of the profession.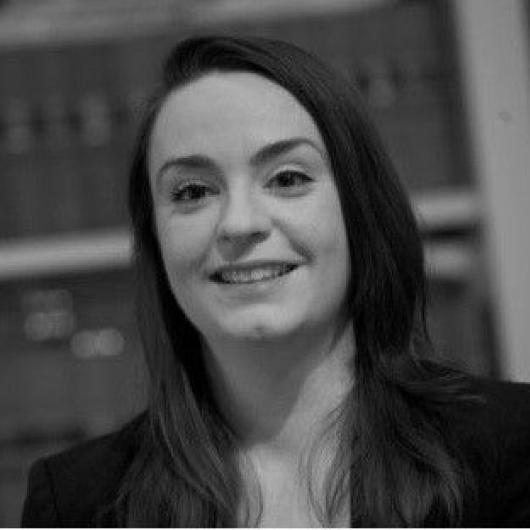 Felicity McMahon
Felicity McMahon was called to the Bar by Middle Temple in 2008 and since 2012 has been a tenant at 5RB specialising in defamation, privacy, data protection, reporting restrictions and related areas of law.
Felicity is also a member of the Membership Committee, and has been involved in organising Middle Temple's Survive & Thrive Programme. Having benefitted from a Middle Temple scholarship, she is pleased to be able to contribute to the Inn and work for the membership.
Felicity can be found on Twitter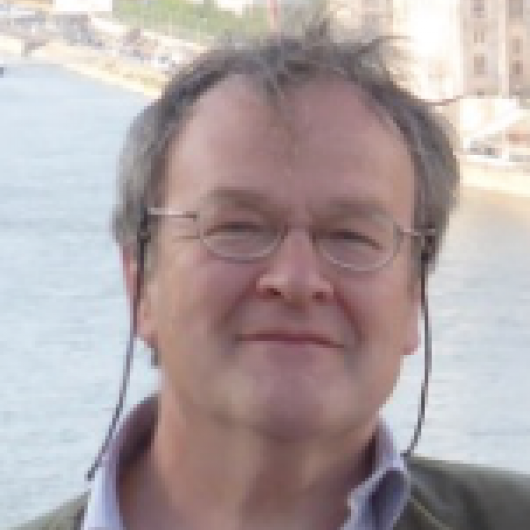 Alistair Wilson QC
Alastair Wilson has been a barrister for far too long, since 1968. He practises mainly in IP with sidelines in privacy and IT, and lectures occasionally at Birkbeck University. He has also been a Recorder (mainly criminal) since 1996. He joined the Hall Committee because he thought that after all these years it was about time he did something useful for the Inn. He is not interested in sport, but enjoys taking clocks to pieces and mending them.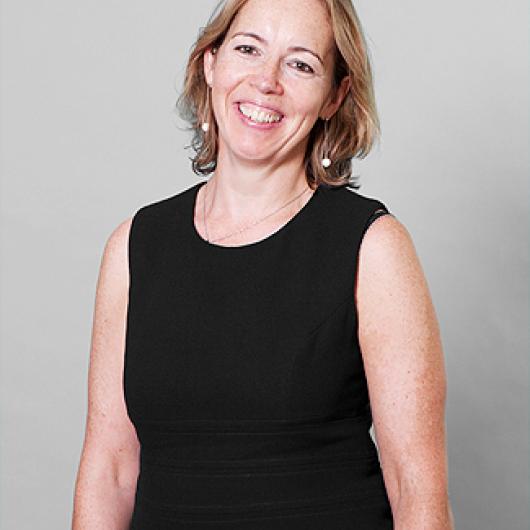 Ruth Kirby
I was a journalist, a cycle courier and an expert witness before joining the self employed Bar too many years ago to remember. I remain a barrister at 4pb chambers doing children and Court of Protection work. 
I have been teaching advocacy at Middle Temple for about ten years and recently joined the Hall Committee to try to contribute a little more to the running of the Inn which I admire and appreciate but which I believe needs energy and originality to remain relevant and to be more utilised by its members than I believe it currently is.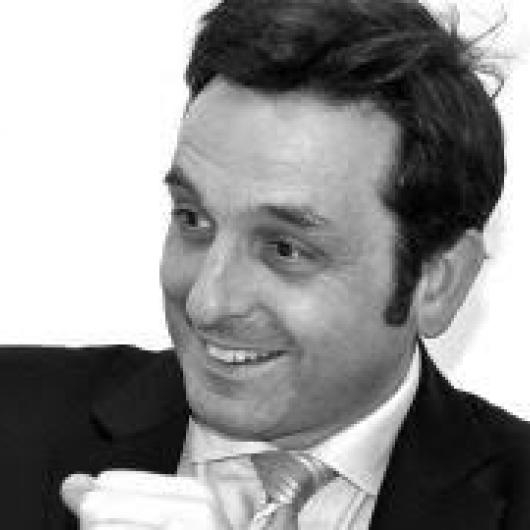 Matthew McDonagh
Matthew was called to the Bar in 1994 and practices in regulatory and professional discipline cases, sports law and criminal law from Outer Temple Chambers. Matthew is passionately involved in advocacy training and mentoring and sits as the Hall Committee Representative on the Education and Training Committee.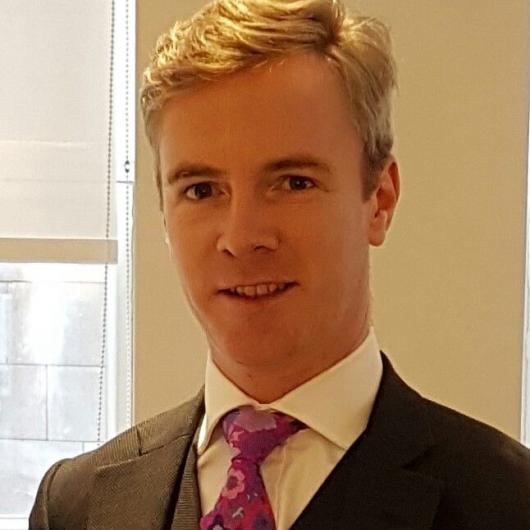 Francis McGrath
Francis was called to the Bar in 1995 and is a member of 23 Essex Street. Francis practices criminal law in London and across the Southeast.
Nikki Singla QC
Nikki Singla was called to Bar in 2000 and practises from Wilberforce Chambers, specialising in commercial and chancery work. He joined the Middle Temple in 1998 and was awarded the Queen Mother's Scholarship.
Giles Bedloe
Giles was called to the Bar in 2001 and specialises in white collar crime, regulatory and related commercial law. He is an enthusiastic participant in the Inn's social life as a committed Reveller and avid Burns-Nighter. He and his wife married at the Inn in 2007.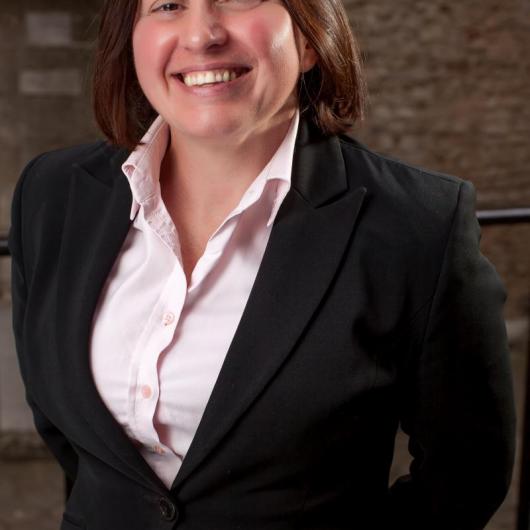 Jo Morris
Called in 2003, I benefitted from the Inn's training and I am keen to repay some of the Inn's generosity. I am a Middle Temple advocacy trainer. I assist with training upon the pupil's course and at Cumberland Lodge. I hope that I can contribute to the Hall Committee. I ran the Pupillage department at Church Court Chambers until 2017 just before my departure in 2018 to Charter Chambers. I have been appointed to the Working Group of the Kosovo Specialist Chambers where I am contributing to the creation of a Code of Conduct for members of this new tribunal.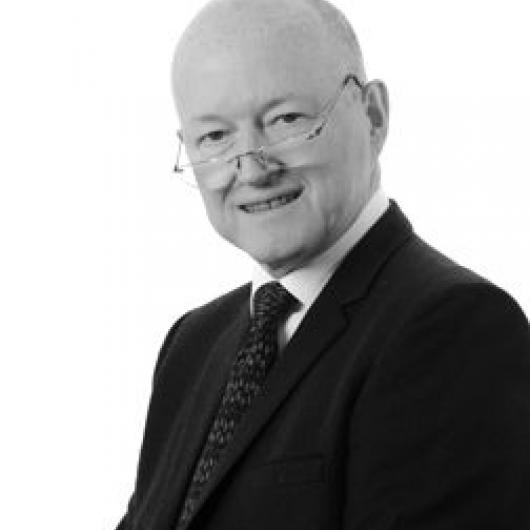 Bart Kavanagh
Bart represents the Committee on the Estates Committee.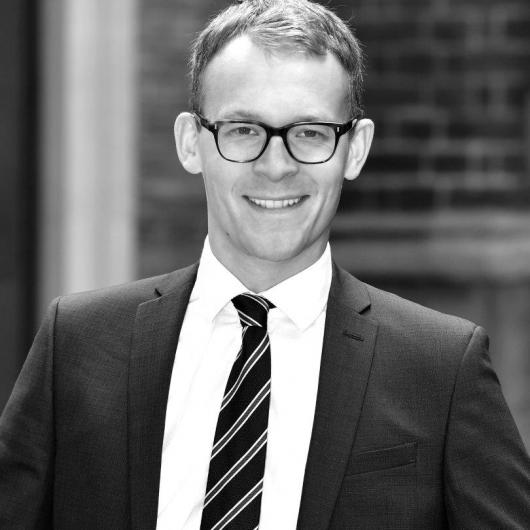 Michael Harwood
Michael is an elected member of Hall, and former President of the Middle Temple Young Barristers' Association (MTYBA) (2018, 2019). Michael is currently a lawyer at HM Treasury, and has served in several roles as a legal adviser in government. He is the Co-Chair of the Inn's Employed Bar Working Group, an elected member of the Bar Council and the Young Barristers' Committee. Michael is committed to representing the interests of all the Inn's junior members, with a particular focus on promoting positive mental health and wellbeing.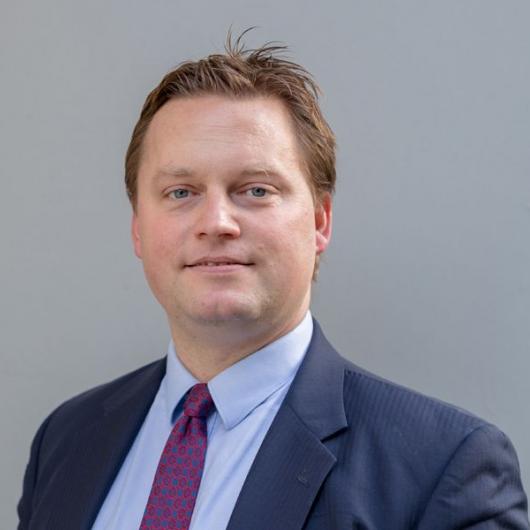 Michael Polak
Michael is the current President of the Middle Temple Young Barristers' Association (MTYBA).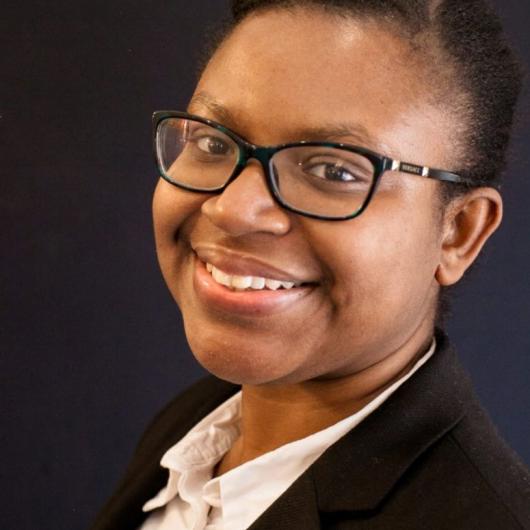 Monifa Walters-Thompson
Monifa Walters-Thompson was called to the bar in 2014 and practices family law at Garden Court Chambers. She is involved in the pupillage and mentoring committee in chambers and dedicated to assisting people from minority backgrounds gain access to the bar and benefit from inclusion in the workings of the Inn.
Monifa served on the MTYBA committee and in her student days organised the Munroe Cup debating competition held at Middle Temple.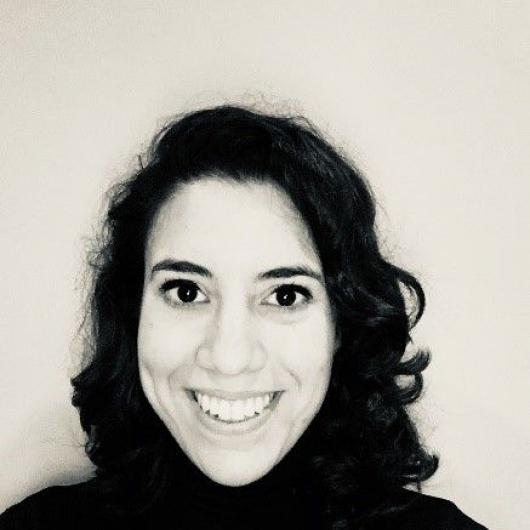 Rebecca de Hoest
I am a third six pupil at Serjeants' Inn chambers. I was called to the Bar in 2015 as an Astbury Scholar, and then worked for two years at the Bank of England, including in the 'Brexit' legal team. I have benefitted from invaluable advocacy training and financial support from the Middle Temple through the 2016 VIS moot and various essay competitions. I mentor LLM and BPTC students and am keen to expose these young lawyers to similar career-changing opportunities. In my spare time, I sing with the Bar Choral Society, rock climb, and attempt long-distance running.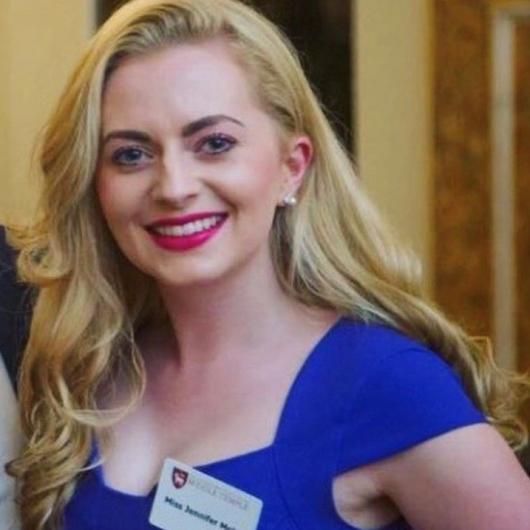 Jennifer Moles
Jennifer Moles is a Second Six Pupil at Chartlands Chambers in Northampton, practising in Family and Civil law. Prior to commencing pupillage, Jennifer worked as a County Court advocate. She has a particular interest in domestic violence work and have been a Board Member of Women's Aid in Northampton for the past year. Jennifer additionally works as a volunteer advocate for the Schools Consent Project, delivering workshops to secondary school children on the law surrounding sexual consent.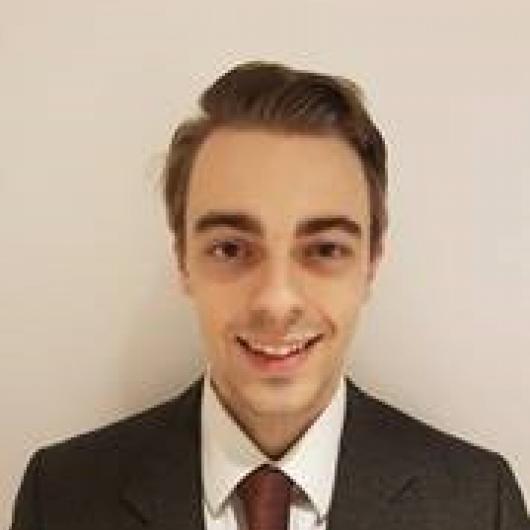 Christopher Bates
Called to the Bar in 2015, Chris commences pupillage in 2018 at Lamb Building. Having benefited from a Middle Temple Scholarship, Chris is keen to help empower people from underrepresented backgrounds to succeed at the Bar. In his spare time, Chris volunteers with the Temple Music Foundation as well as indulging in his favourite hobby, cooking.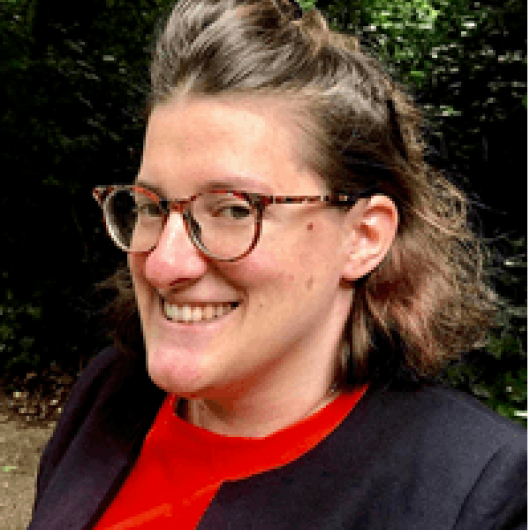 Rebecca Hawkes-Reynolds
Rebecca Hawkes-Reynolds was called in 2016 and was very fortunate to have been awarded the Lord Diplock Scholarship for her BPTC and is excited to be able to give back through being on Hall Committee. As a wheelchair user she would like to increase awareness of disabilities at the Bar but also encourage those with disabilities to consider such a career.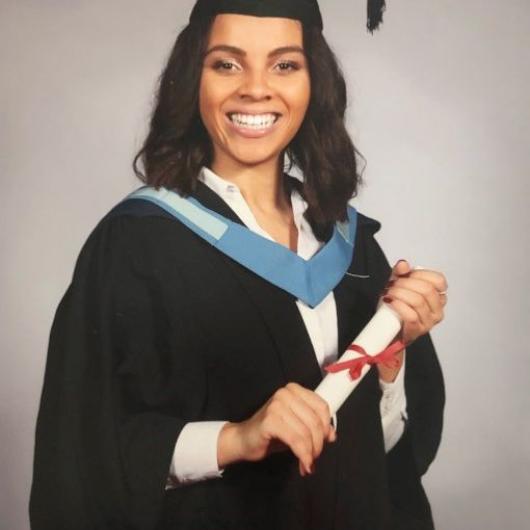 Alexandra Wilson
Alexandra Wilson is the first Queen's scholar of Middle Temple. She graduated in Philosophy, Politics and Economics from University College, Oxford in 2016. Alexandra was the Access and Equal Opportunities officer at University College. She then studied for her Graduate Diploma in Law and has recently completed an LLM BPTC at BPP University.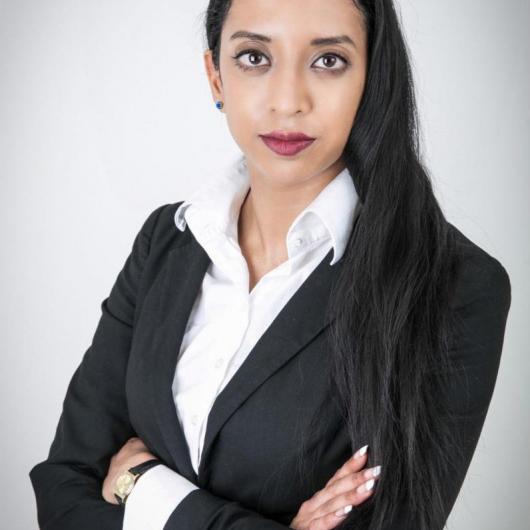 Merlene George
Merlene is keen to provide various professional development opportunities for members who feel detached from the Inn, having directly benefitted from the advice and guidance provided by these same members! Merlene strongly believes in investing in our talented membership.
Merlene is highly involved with the Inn and currently serves as the 2020 Communications Officer of MTYBA. She was the 2019 Advocacy Officer of MTYBA and the 2018 Debating Officer of MTSA. Also, she was employed by the Education Department of Middle Temple between 2018 and 2019.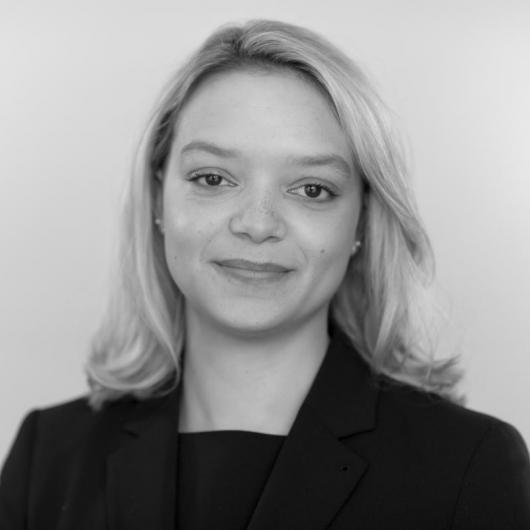 Eleanor Clotworthy
Ellie was called to the Bar in 2019 as a Queen Mother Scholar and commenced pupillage at Fourteen in October of the same year. She joined the Committee to give something back to the Inn and is particularly committed to the inclusion of members from underrepresented and non-traditional backgrounds. 
In her spare time, Ellie enjoys horse riding, playing the piano and singing.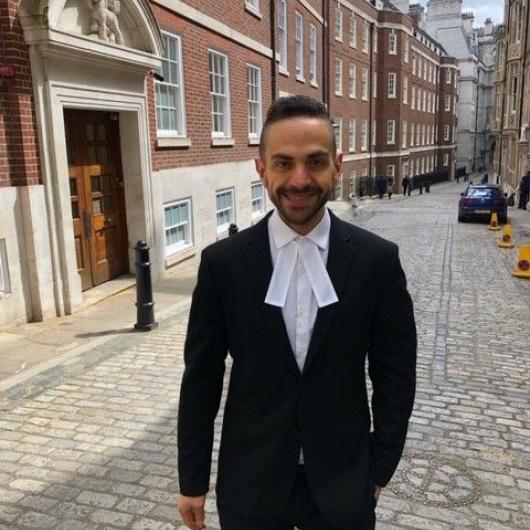 Andrew Dakoutros
I'm BAME, gay, dyslexic, have ADHD and hail from a working class background. I am an employed immigration barrister at GLD and joined Middle Temple well after I was Called. Yet I have never felt as accepted anywhere as much as at Middle Temple. The staff and members treat me like family, welcoming me into an inclusive environment that cherishes diversity and uniquity. 
Camila Ferraro
Camila is the current President of the Middle Temple Students' Association (MTSA) and is also a Jules Thorn scholar. She represents the interests of Middle Temple students within the Hall Committee. 
Camila was born in Colombia and raised in Cambridge. She is passionate about International Criminal Law and advocates for minority backgrounds at the Bar. Her LLM dissertation is focussed on Female Genital Mutilation in the UK.