The Library holds three exhibitions a year. Our current exhibition, Middle Temple Hall: 1573-2023, will run from September 2023-January 2024.
---
Middle Temple Hall: 1573-2023
Introducing our new exhibition: Middle Temple Hall.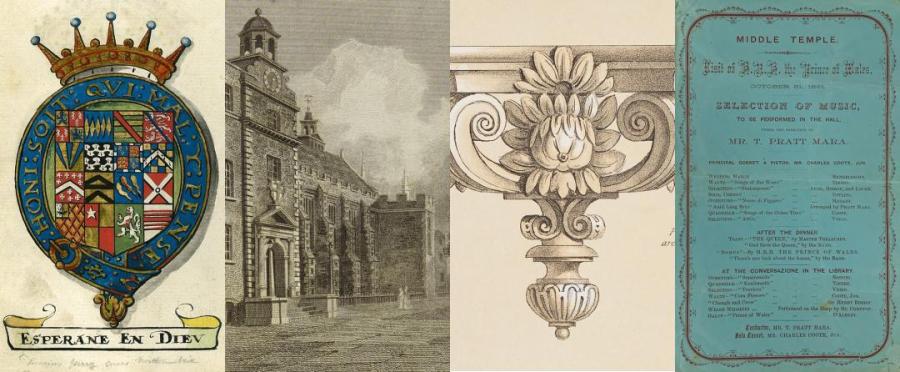 This year, the Inn celebrates 450 years since the completion of Middle Temple Hall. Our new exhibition tells the story of the Hall, from its construction in the reign of Elizabeth I to the present day, via renovations and reinventions, blazes and bombing raids. We also explore different themes which illustrate the central role of the Hall in the collegiate life of the Inn – including education, art, entertainment, food and drink - as well as the individuals whose hard work over four and a half centuries have made this possible. 
The exhibition will run until early January 2024 and can be viewed during the Library's opening hours.
---
Previous Exhibitions  
Islam, Astronomy & Arabic Print

An exhibition exploring astronomical manuscripts from the Medieval and Renaissance periods, European translations of the Quran, verses from the Quran relating to astronomy and Renaissance books...read more

Squalour & Sanitation

An exhibition exploring the impact of epidemics on public health law. From plagues to the present, this display looks at the way public officials manage the spread of disease, as they try to understand the causes of illness...read more

Botany at Middle Temple

Plants provide the foundation for nearly all life on earth. The chloroplasts in green plants provide some 70% of our breathable oxygen and sit at the centre of countless ecosystems. By the same token, plants are essential to human life and...read more

Watchmen, Charlies, Peelers

The story of policing in London is a mutable and ever-changing one. The earliest recorded effort to establish a formal system of policing can be traced back to the reign of King Edward I in his statute of 1285...read more

Women in Law

2019 marked the 100th anniversary of the passing of the Sex Disqualification (Removal) Act of 1919. The passing of this Act allowed women to become practising solicitors and barristers in an official capacity...read more