There are over 300 manuscript volumes at Middle Temple Library, the majority being case reports, statutes, and other related legal materials. The manuscripts have all been catalogued in the online catalogue.
Each manuscript is individually identified with an 'MS' number, for example MS108, which is Anzolo Barbaro's [Commissione to Anzolo Barbaro di San Niccolo on his appointment as Podesta e Capitano de Conegliano, issues in the name of Paolo Reinero, Doge of Venice] (1799-1788). This is an ecclesiastico-legal treatise in Italian, comprising a variety of Venetian cases between A.D. 1360 and 1783.
The manuscript collection also includes a volume of Draughts and Acts passed in 1652-3, and numerous case reports from the 17th century, a period characterised by its lack of printed law reports. A large number of these were donated by the Treby family in 1846, and have been designated as the George Treby Manuscript Collection. Sir George Treby was a notable Middle Templar, as well as Solicitor-General (1688), Attorney-General (1689), and Chief Justice (1692). In 1681 he published A Collection of Letters and Other Writings Related to the Horrid Popish Plot, one of the volumes in our Early Printed Books collection.
Some non-legal curiosities are found amongst the legal manuscripts, including a copy of Luis Pacheco de Narvarez's
Front cover of MS73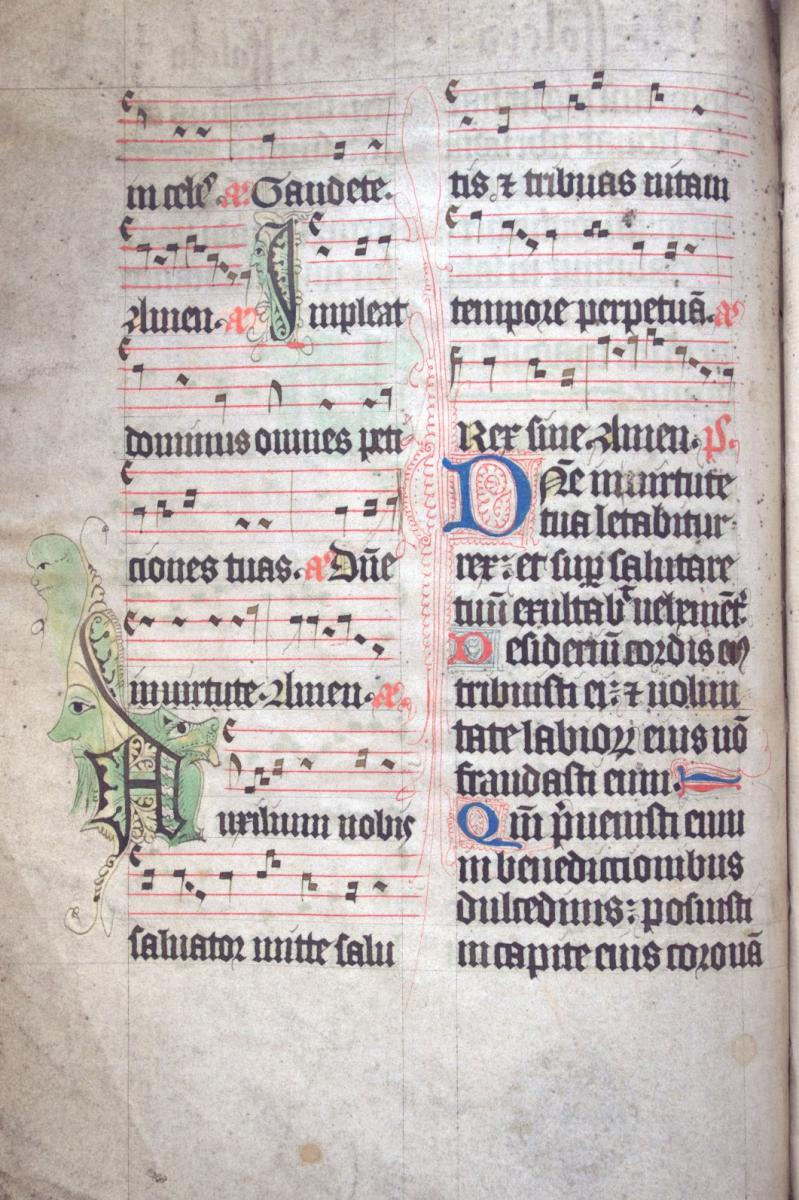 Norffolcia, ca. 1594
Libro de las Grandecas de la Espada, produced circa 1600. The manuscript includes ink-drawn reproductions of all of the illustrations in this early work on fencing and swordsmanship. MS73, pictured to the right, is another non-legal manuscript, the Norffolcia: or the peregrination of Norffolke in the discentes of the cheefest houses there all in Proze and in onte Plattte, tricke, or Blazon, written ca.1594, and bound in an illuminated vellum breviary leaf. This early genealogy manuscript is illustrated with blasons and family trees.
Middle Temple also holds some medieval manuscripts, as outlined in N.R. Ker's Medieval Manuscripts in British Libraries. One of the most interesting of these is Bracton's De Legibus et Consuetudinibus Angliae, an illuminated and rubricated manuscript written ca. 1270. It was donated to the Library by Elias Ashmole in the 17th century.
English Legal Manuscripts Series
In 2007-8 the majority of the English legal manuscripts were microfilmed by Brill, to form Stage VIII of their English Legal Manuscripts series. Although some manuscripts were not included because of their poor condition, approximately 80% of the collection was filmed. The Library holds a set of this microfilm collection, which can also be purchased directly through Brill. Professor John Baker, the eminent Cambridge legal historian, was the advisor for this set, and wrote the prefatory material.