MTYBA & MTSA Black History Month Celebration [ONLINE]
Monday 18th of October 2021 19:30
Online registration has ended for this event
Location
Online via Zoom (joining link will be circulated via email)
Timings
ONLINE ticket holders:
19:30 - 21:00
(Zoom Meeting 'room' will be open from 19:15)
Please ensure that you have joined before the event is due to start.
Dress code
Casual

The dress code for this event is casual in light of the London Legal Walk taking place earlier on the same day which some people might have taken part in.
Event Details
This event is taking place in the Hall AND will be streamed live.
This page is for tickets to attend online.
To book a ticket to attend in-person
CLICK HERE
. We will not be able to admit anyone into the Hall with a virtual ticket.
For those attending in-person please note that bookings are open at full capacity and social distancing will no longer be in place.
All members of the Inn are welcome to attend this event.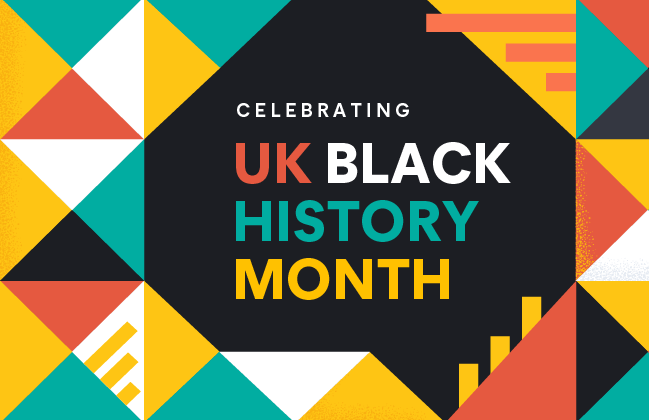 The event is run by the Middle Temple Young Barristers Association and Middle Temple Students Association, to celebrate Black History Month.
Please join the MTSA & MTYBA for another memorable Black History Month celebration.
| | |
| --- | --- |
| | The panel of speakers will consist of Dr Louise Hewitt of the Innocence Project London, speaking about the experience of black men convicted under joint enterprise coupled with how the IPL empowers students to make change in the Criminal Justice System. |
| | |
| --- | --- |
| Master Elaine Banton of 7 Bedford Row Chambers addressing the significance of the Black Lives Matter movement one year on and the initiatives advancing greater diversity and inclusion at the Bar. | |
| | |
| --- | --- |
| | Abimbola Johnson of 25 Bedford Row. Abi will speak about her role as Chair of the scrutiny board who are undertaking work on the police actions plan on race and inclusion. She also has extensive knowledge of problem with the Criminal Justice system, black lives matter, etc. |
Ashley Adams, of the Equal Justice Initiative, will be discussing the United States history of racial injustice and this country's failure to confront this history and how this failure has shaped our legal system today.

Ashley, EJI Staff Attorney, earned a B.A. from Vanderbilt University in 2008 and graduated from the University of Tennessee College of Law in 2011. Prior to joining EJI in 2017, she was Assistant Public Defender and District Court Supervisor for the Tuscaloosa County Office of Public Defender, represented indigent clients as a trial attorney with Jefferson County Public Defender's Community Law Office in Birmingham, Alabama, and conducted civil litigation as an associate attorney at Gaines Gault Hendrix, P.C., in Birmingham.
There will be performances by talented Artist Emmanuel Dakoru-Whyte and superb pianist Elliot Adgomar. We will also have photographer Samuel Akinwunmi taking photographs of the event.
Who can Attend
Students/Hall Members/Benchers: Guests welcome, maximum 2 per member.
Members of other Inns and those invited by MTSA/MTYBA are also welcome. See the booking information.
Qualifying Session Details
Click here to see details of the QS Requirements and how to be credited with the QS for this session
Learning Outcomes
After this session, students should be able to:
Describe barriers to diversity and equality at the Bar.
Identify relevant sources of information, statutes and case law regarding wrongful conviction cases;
And apply acquired knowledge to their practice/ own legal research.
Recognise the need for greater synergy between academia and practice.
Links to the Professional Statement, wider workings of the Bar, administration of justice or a public interest matter
The QS will align with these elements of the Professional Statement:
The QS focuses on elements of public interest looking at social justice, and realities of over/under representation within the justice system.
Click here to view the BSB's Professional Statement
QS Feedback
If you have any feedback on a QS you have attended or have any suggestions for future sessions, please contact the education department on education@middletemple.org.uk
Bookings and Cancellations
Members of the Inn can buy tickets online by clicking 'Add to Cart'.  Please note that you must log in to book (if you have not yet created a log-in please register first). Alternatively you can buy tickets from the Treasury Office by calling 020 7427 4800.
Non-members can book by CLICKING HERE.
Unless the event sells out earlier, booking will close the day before the event.  
Cancellations:
Where we have a waiting list we will offer your ticket to someone else, so please do cancel your ticket if you are no longer able to attend.
Data Protection & Photography
Please be aware that photography, audio and video recording may take place at our events. These may be used for promotional purposes by the Inn, including in printed publications, on our website, and on our social media accounts. If you do not wish to have your photograph taken or to have images of you used, please alert the Membership Team at the start of the event. We are unable to guarantee that you will not be included in the background of photographs that are being taken. Contact: 020 7427 6385, members@middletemple.org.uk
All personal data that the Inn stores and processes is held in accordance with the Data Protection Act 2018 and the Inn's Data Protection Policy. You can ask the Inn to stop using your images at any time, or request to see the personal data that the Inn holds on you. For more information please visit the Data Protection page  http://www.middletemple.org.uk/about-us/data-protection
Times and details for this event are subject to change. Please check this webpage for the most up to date information.