MTYBA Pupillage Application Panel Event
Monday 25th of January 2021 18:00
Event Details
This event will be held under the Chatham House Rule - When a meeting, or part thereof, is held under the Chatham House Rule, participants are free to use the information received, but neither the identity nor the affiliation of the speaker(s), nor that of any other participant, may be revealed. The purpose of the rule is to encourage open discussion since anything said is "off the record".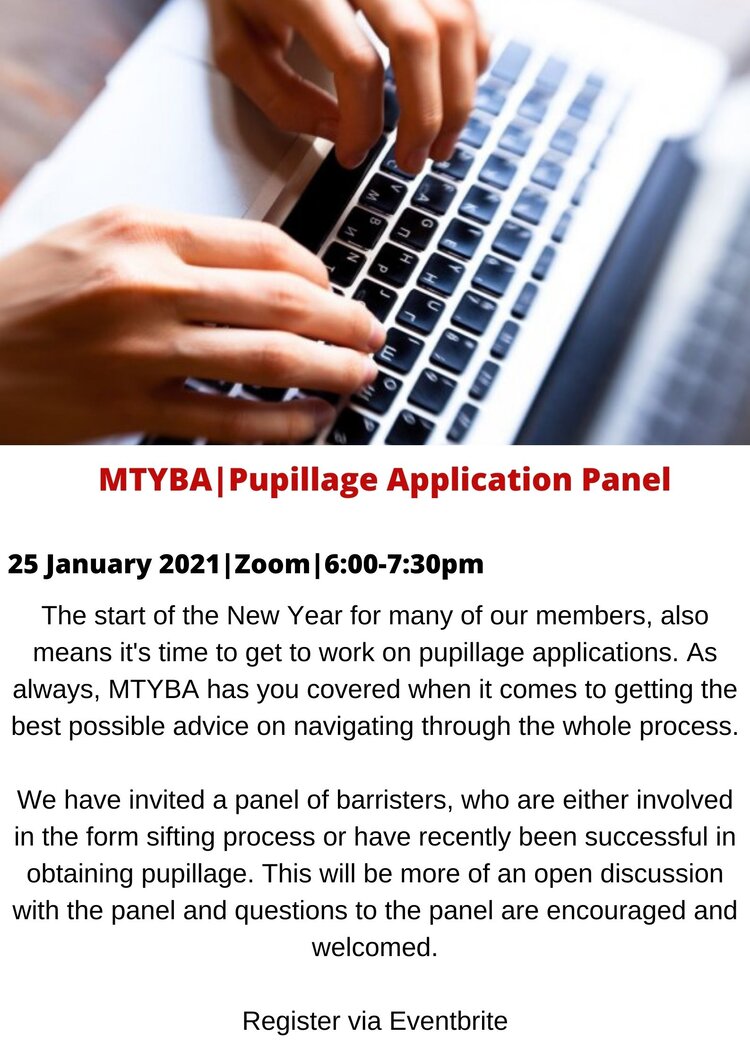 Attendance is Free of Charge but to attend you must register beforehand due to limited spaces.
You can book your place here
If you have any queries please email enquiries@mtyba.org
Qualifying Session Details
Please note this event is NOT a Qualifying Session.
Data Protection & Photography
Times and details for this event are subject to change. Please check this webpage for the most up to date information.