The Inn has a great many prominent literary connections, two of the most famous, of course, being the first recorded performance of Shakespeare's Twelfth Night in Hall at Candlemas 1602, and the membership of Charles Dickens from 1839 to 1855. However, the eighteenth century also saw a number of prominent men of letters as members, residents and frequenters of the Inn. This month we look at a handful of these, and showcase recently digitised portrait engravings of them from the Archive, as well as other records relating to their time at the Middle Temple.
Henry Fielding was born in 1707, and after his education in England and Leiden started writing satirical dramas for the theatre in the late 1720s. He found some success in this area until the passage of the Theatrical Licensing Act of 1737. This largely outlawed satire on the stage, and in order to support his family he turned to the law as a profession. He was admitted to the Inn in the same year as the Act, and was Called to the Bar in 1740. His bondsmen, George Smith and John Jenkins, were both Barber-Surgeons of Fleet Street.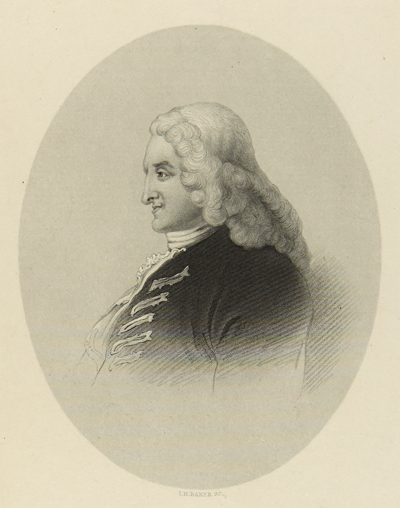 Engraving of Henry Fielding, by T.H. Baker, after William Hogarth (MT.19/PTR/287)
Fielding supplemented the income from his practice as a barrister by writing novels, the most famous of which today is Tom Jones , a novel which exhibits in several places its author's understanding of and respect for the law and its proper administration. He also found time to be London's chief magistrate, in which position he founded the Bow Street Runners, said to be London's first police force, in 1749. His entry in the Barristers' Ledgers records that he continued to pay his termly duties assiduously until 1754, at which point it rather starkly notes 'Dead at Lisbon 8 October' - he had travelled to Portugal in search of a cure for ill health, evidently to no avail.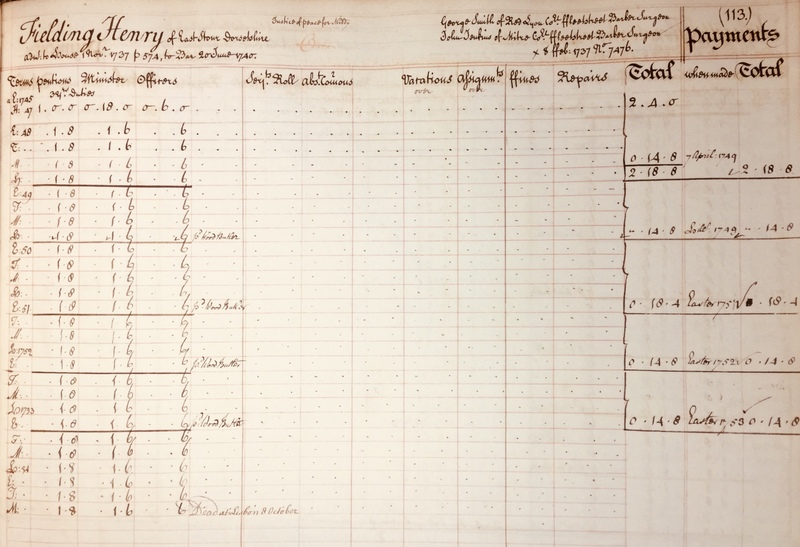 Fielding's entry in the Barristers' Ledger (MT.3/BAL/1)
William Cowper, the poet, hymnodist and anti-slavery campaigner was admitted to the Inn on 29 April 1748 at the age of sixteen. He was Called here in 1754, remaining a member until 1757. At this point he was admitted to the Inner Temple ad eundem gradum or 'at the same degree' (as one Called at that Inn) - not an unusual practice at the time. At the Middle Temple, he occupied chambers above the Parliament Chamber, and he resided here and then in Inner Temple Lane for a total of nine years, during which he wrote some literary works and seems to have become the centre of a circle of literary friends and colleagues, with whom he founded the Nonsense Club. His friend and associate William Hayley, also a poet and Cowper's eventual biographer, was himself a Middle Templar, admitted in 1766.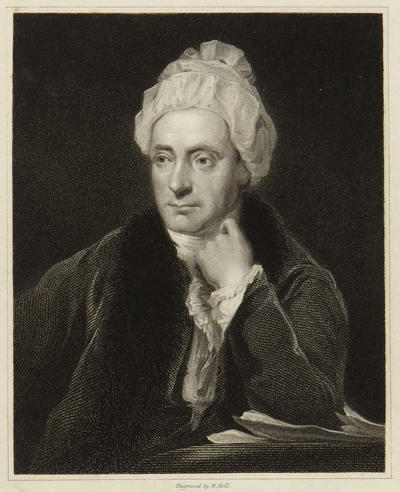 Engraving of William Cowper, by W. Holl, after L.F. Abbot (MT.19/PTR/182)
Richard Brinsley Sheridan was admitted to the Inn in 1773, under interesting circumstances. As a young man, he had fought two duels for the honour of the popular singer Elizabeth Linley, and it was allegedly her family's opposition to a match to a man such as he, with so few prospects, that induced him to join the Inn and enter into Commons.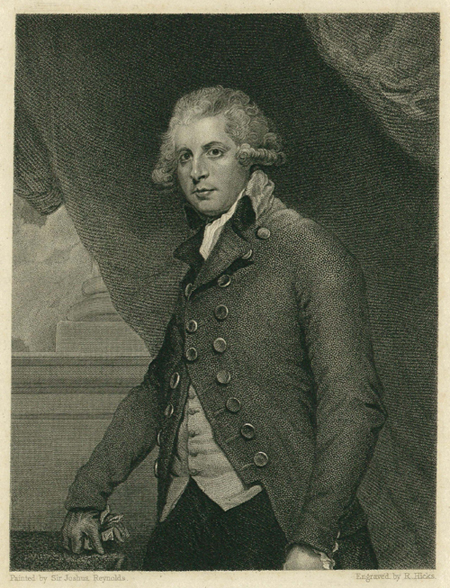 Engraving of Richard Brinsley Sheridan, after Sir Joshua Reynolds (MT.19/PTR/646)
Evidently a man with local connections, one of his bondsmen on admission was Thomas Simons, a 'Coffeeman' of Devereux Court. While he did not pursue a legal career, he continued to pay his termly bills until 1781, by which time he had become a successful playwright with such plays and comic operas as The Rivals, The Duenna , and The School for Scandal . Later, he became a Member of Parliament, known for his powerful oratory, and served as Treasurer of the Navy from 1806 to 1807, before dying in poverty in 1816.
Admission to the Inn of Richard Brinsley Sheridan, Admissions to House and Chambers, 6 April 1773 (MT.3/AHC/4)
Oliver Goldsmith, the novelist, poet and playwright, was not himself a member of the Middle Temple, but he was a resident of the Inn for the last decade of his life. Before taking up rooms in the Inn, he had evidently been frequenting the Temple area for some years, as he often indicated that answers to letters be directed to the Temple Exchange Coffee House near Temple Bar. He first moved in to the Library staircase, sharing chambers with Henry Jeffs, the Inn's Butler, and his 'uneasy sense of their deficiencies' was reported by his biographer John Forster. Following this short spell, he stayed in Garden Court for around two years, from which he observed the rooks in the trees outside his window, before the success of his play The Good-Natur'd Man allowed him to take chambers at 2 Brick Court from around 1767.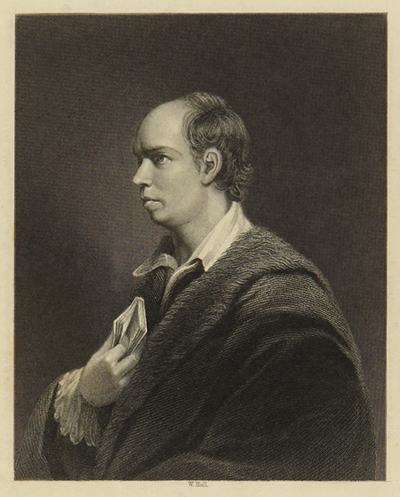 Engraving of Oliver Goldsmith, after Sir Joshua Reynolds (MT.19/PTR/312)
As well as The Good-Natur'd Man , Goldsmith's most notable novels and plays include The Vicar of Wakefield and She Stoops to Conquer . He was an associate of the statesman and political theorist Edmund Burke, who was a Middle Templar, through 'The Club', a dining club founded by Samuel Johnson and Sir Joshua Reynolds in 1764. A man of expensive tastes and sometimes dissolute behaviour, he died in 1774 at the age of 45 and was buried in the Temple Churchyard, where his tomb can still be visited to this day. Just adjacent to his resting place is the Goldsmith Building, built to a design by the Middle Temple's Surveyor J.P. St Aubyn in 1861.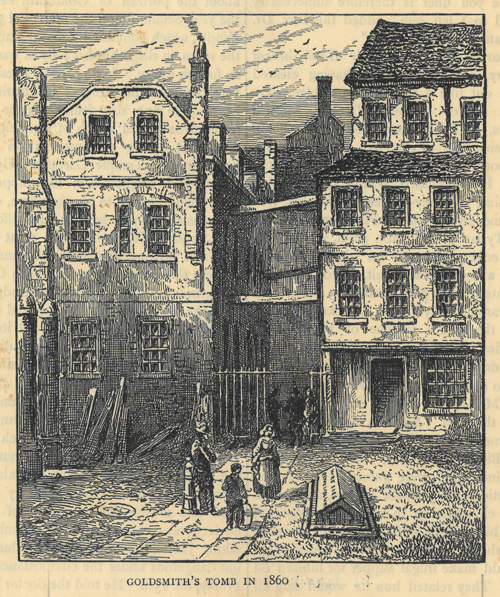 'Goldsmith's Tomb in 1860', engraving (MT.19/ILL/C7/18)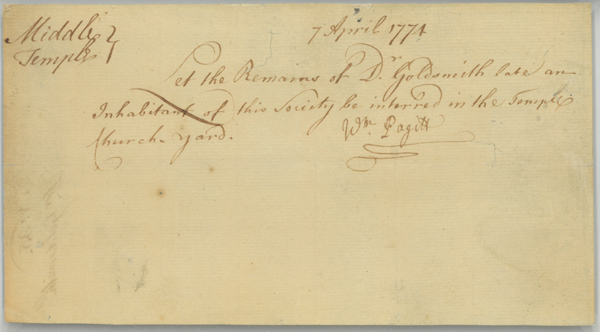 Order for the Burial of Oliver Goldsmith (MT.15/TAM/203)
Literary talent was not confined to the professionals amongst the seventeenth century Middle Temple community. William Blackstone, the great jurist, admitted to the Inn in 1741, wrote a poem in 1744 entitled The Lawyer's Farewell to his Muse. A lengthy work, it is a young man's lament at having abandoned verse and the Classics in favour of legal studies at the Middle Temple and a career in the law. One stanza describes the dark, frightening, dissolute city:
Me wrangling courts, and stubborn Law,
To smoke, and crowds and cities draw;
There selfish Faction rules the day,
And Pride and Av'rice throng the way;
Diseases taint the murky air,
And midnight conflagrations glare;
Loose Revelry and Riot bold;
In frighted streets their orgies hold;
Or, when in silence all is drown'd,
Fell Murder walks her lonely round:
No room for Peace, no room for you -
Adieu, celestial Nymph, adieu!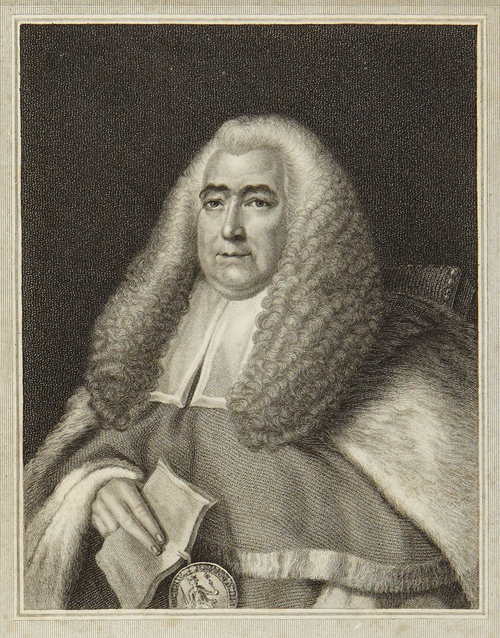 Engraving of William Blackstone, after Gainsborough (MT.19/PTR/61)
Blackstone aside, these notable individuals, renowned in their time and to this day for their contributions to poetry, fiction and drama, do not loom so large as others in the Inn's collective memory. Nonetheless, they indicate and highlight the Inn's continuing role as a centre of London's literary communities and networks throughout the centuries.