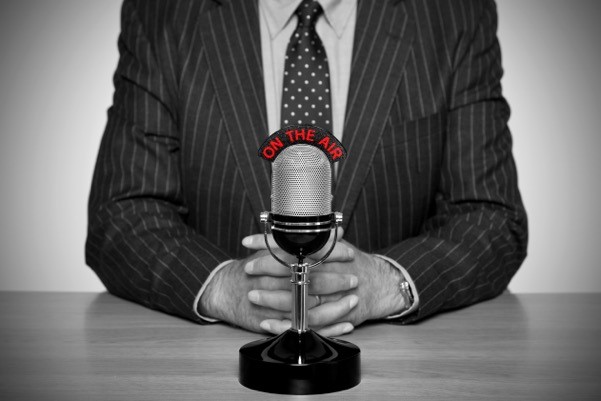 When:
Wednesday, November 9, 2016 - 17:30
Add to Calendar
Details:
"With your training and experience as a barrister, you must be an excellent public speaker." - Source: mythology     
Alright, so you have proved that you have the skills of a court advocate. You can represent your client, speaking to a brief, and you can do so to great effect and client satisfaction. But the art of public speaking is something different.
What is the choice you make if the opportunity arises to participate in a radio discussion or you are invited to speak after dinner or to give evidence to a committee or a regulator? Do you reluctantly decline, or say yes and regret it later?
Do you know how to adapt your presenting style to perform as a public speaker: to be focussed, authoritative, entertaining, and memorable. Above all, to be you: the individual, not the hired advocate?
Looking at (and listening to) pitch, pace, prosody, jokes, appropriateness, and even how to wield a microphone, our speakers will share their expert understanding of eloquence and explain the verbal manoeuvres that make masterful speakers so effective.
We will also look at the art of speaking on TV and radio and how to take the approach of less is more when it comes to what you say and how you say it, making the preparation process less time consuming and the end result more memorable.
Join us at our fourth event in the Survive & Thrive programme and walk away feeling enlightened, more confident and ready to take on any form of public speaking.
Speakers:David Crystal, Professor of Linguistics - University of Bangor - David Crystal is an independent scholar with lifelong experience as a lecturer, public speaker and broadcaster. He is honorary professor of linguistics, University of Bangor, and the author of more than one hundred books on phonetics, Shakespeare's language, child language and related topics. He lives in Holyhead, UK.
More speakers to be announced shortly
DATE: Wednesday 9 November 2016
TIMINGS: 5.30pm drinks and networking with the speakers • 6.00pm presentation starts
VENUE: Middle Temple Hall, Middle Temple Lane, London EC4Y 9AT
RSVP: To sign-up to attend this CPD-Accredited event please visit https://www.eventbrite.co.uk/e/survive-thrive-programme-perfect-the-art-of-public-speaking-tickets-27283234890 Partners also welcome.
If you require further information or assistance please email members@middletemple.org.uk or telephone 020 7427 4800 and quote reference: survive and thrive event.
Members attend free-of-charge.  Members are required to provide a valid email and membership number.  One Member booking per email. Non-members £10.00 which is payable in advance.