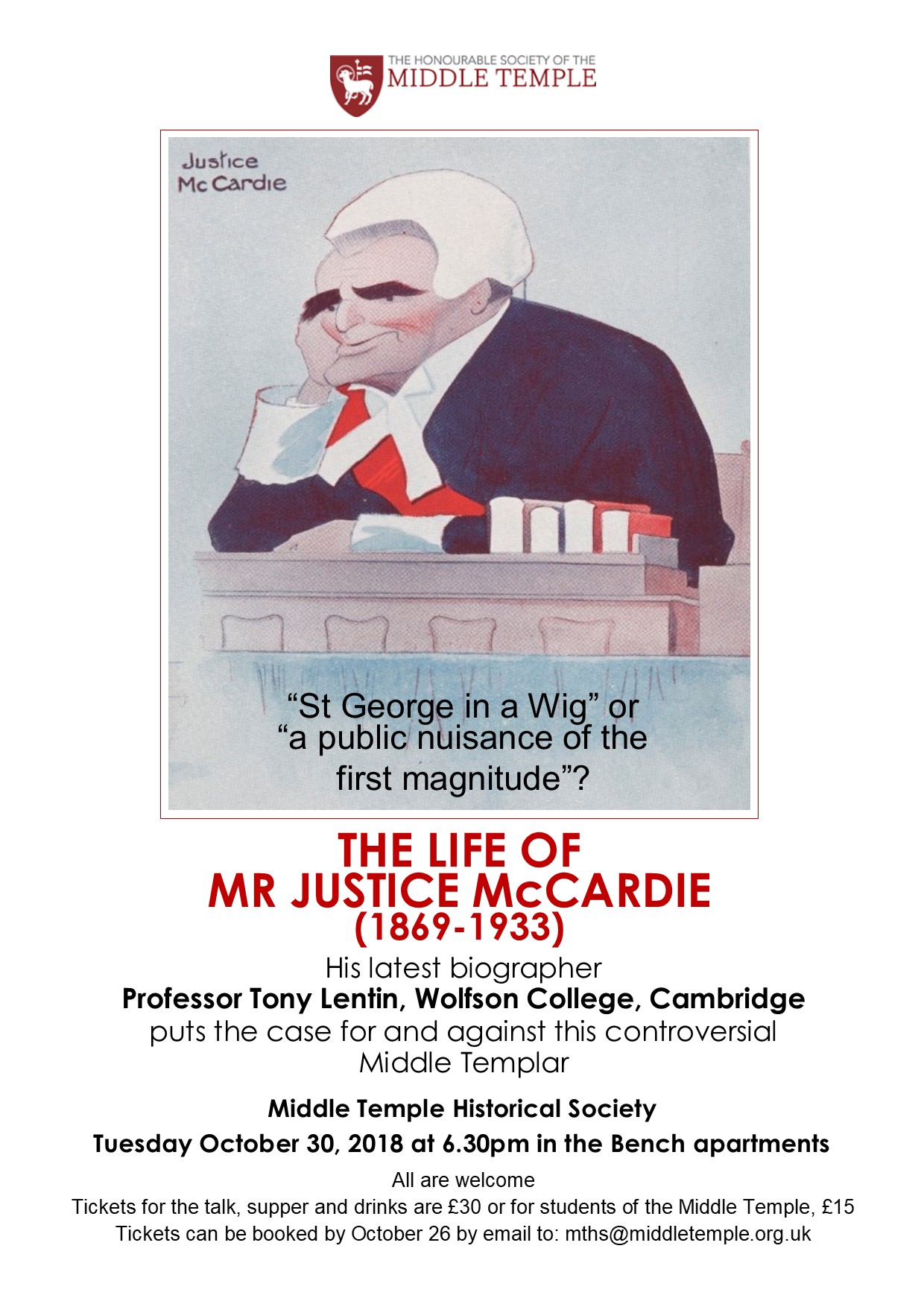 When:
Tuesday, October 30, 2018 - 18:30
Add to Calendar
Where:
Middle Temple Hall - Prince's Room
Details:
Professor Lentin of Wolfson College Cambridge is the biographer of Mr Justice McCardie who was variously described both as a 'public nuisance of the first magnitude' and 'one of the most interesting men on the Bench'. Please book by the 26th October.
The Middle Temple Historical Society meets at least four times a year in the Bench apartments for drinks, a hot supper and a talk on an historical topic, usually with a legal theme. Meetings are open to all members, staff, friends of the Inn and their guests who are welcome to attend a meeting before becoming members.
Supper talks start with drinks in the Prince's Room at 6.30pm. Tickets cost £30 or £15 for students of the Inn. Please note that meetings are not qualifying sessions. Bookings must be made at mths@middletemple.org.uk. Once a booking is made payment should be made by cheque payable to the Society and sent to the Middle Temple Historical Society, c/o the Treasury, Middle Temple, London EC4Y 9AT.  Membership costs £10 a year and enquiries should be made at  mths@middletemple.org.uk.