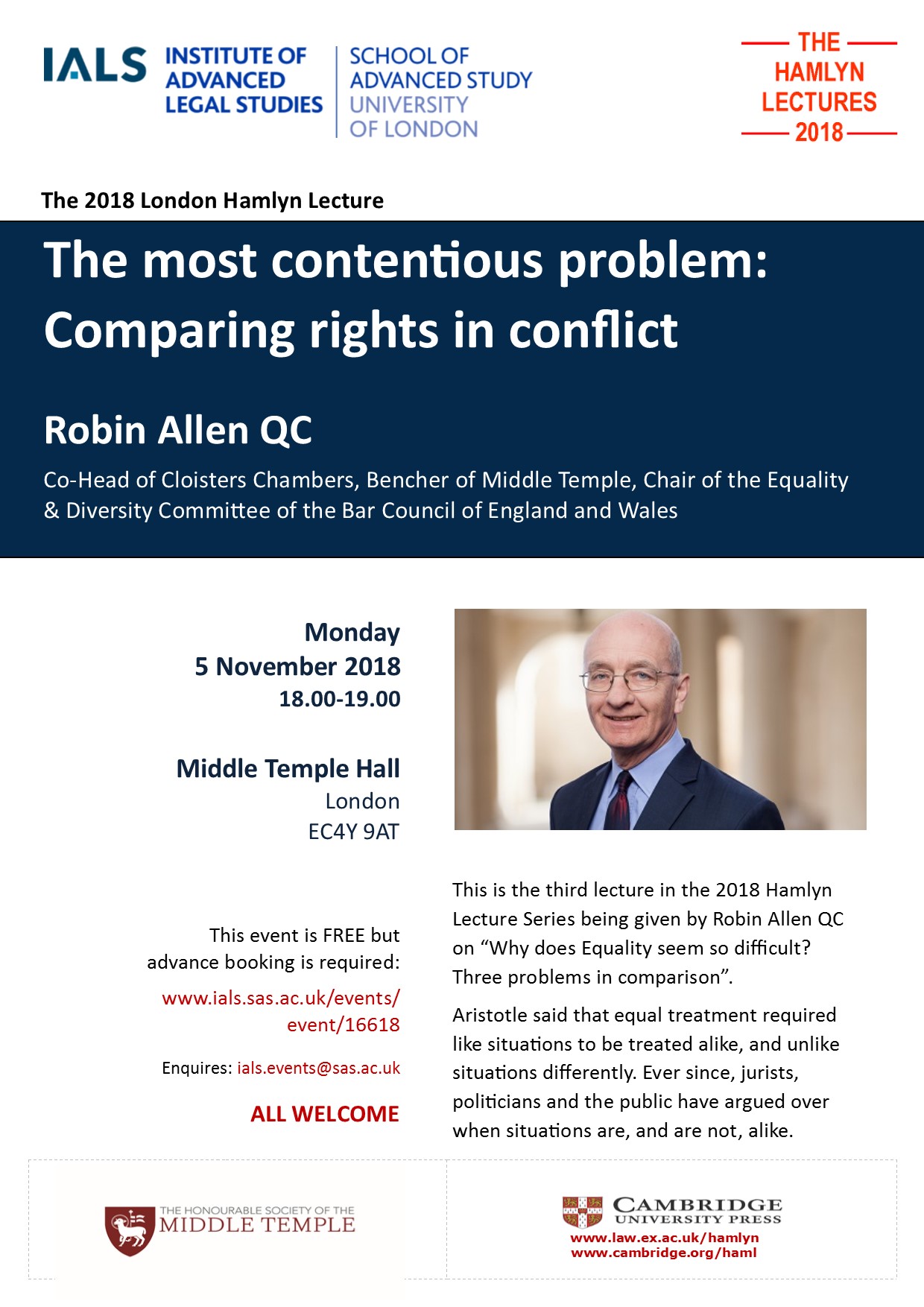 When:
Monday, November 5, 2018 - 18:00
Add to Calendar
Details:
This is the third lecture in the 2018 Hamlyn Lecture Series being given by Robin Allen QC on "Why does Equality seem so difficult? Three problems in comparison".Aristotle said that equal treatment required like situations to be treated alike, and unlike situations differently. Ever since, jurists, politicians and the public have argued over when situations are, and are not, alike. This event is FREE butadvance booking is required:www.ials.sas.ac.uk/events/event/16618 All welcome!
Enquires: ials.events@sas.ac.uk
The event is considered a qualifying session. Students requiring the QS may register for it at the event.