In the wake of the killing of George Floyd, the Inn established a Race, Equality, Inclusion and Anti-Racism Working Group to explore the experience of Black and Ethnic Minority members of the Inn.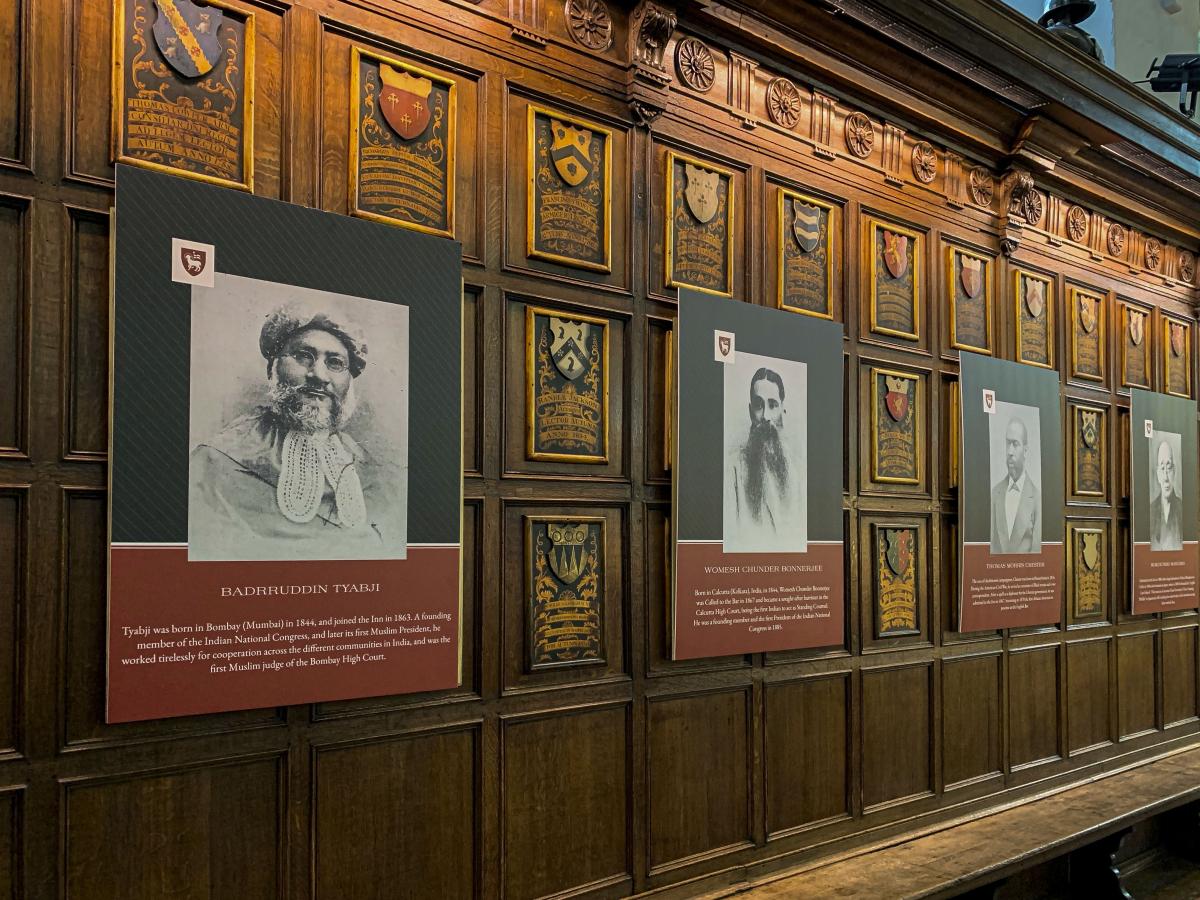 An exhibition of achievements by Black and ethnic minority Middle Templars was one of their recommendations, and has been mounted in Middle Temple Hall for the duration of Michaelmas Term 2021. The photographs and biographies which feature in the exhibition are reproduced below, and will be expanded and augmented over time.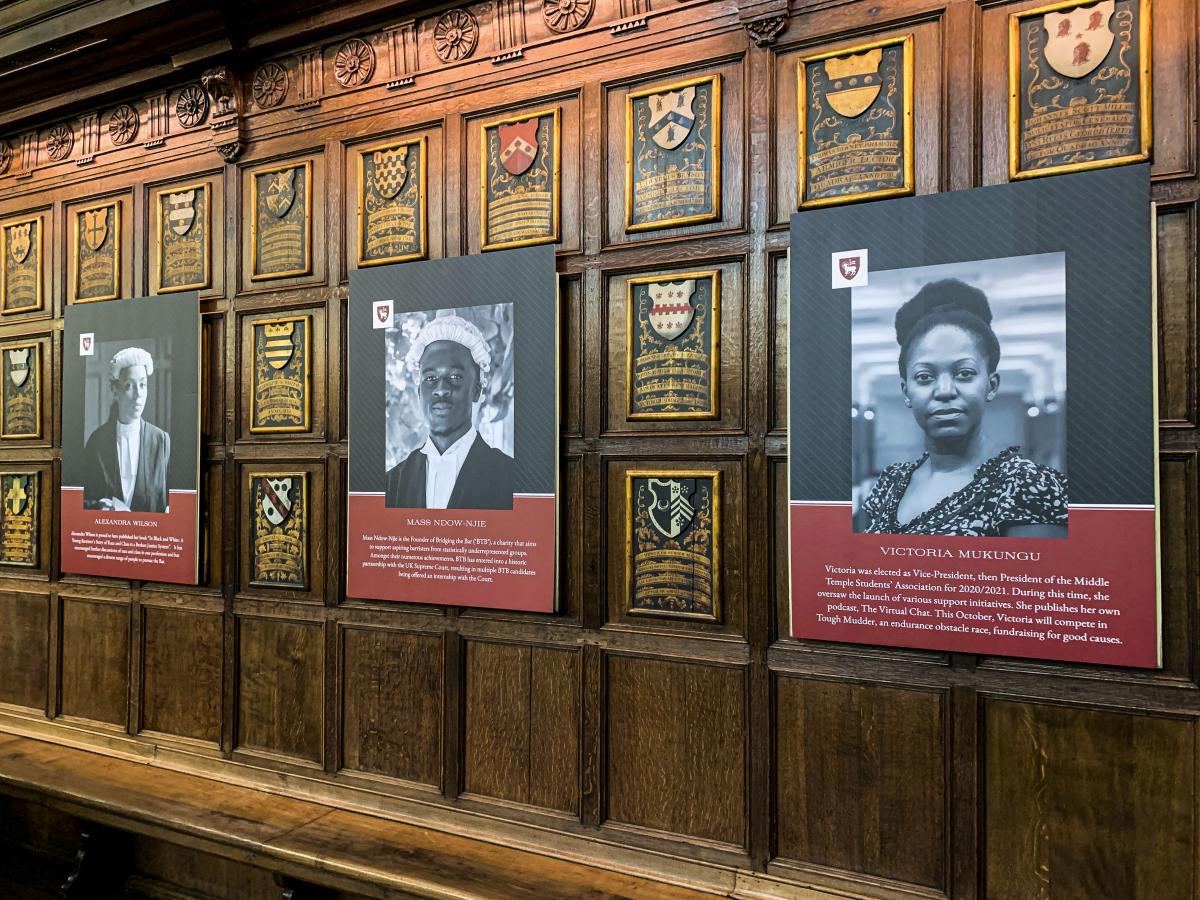 It is intended to tell the remarkable stories and celebrate the achievements of just some members of the Inn, past and present, who have made their mark in the law and in the wider world, and celebrates nearly 180 years of history, from 1842 to the present day. This exhibition represents the beginning of our ongoing endeavours to illuminate, contextualise, interrogate, interpret and share this rich and complex history.
Edward Cragg Haynes
Born in Barbados in 1821, a descendant of enslaved people, Haynes joined the Inn in 1842, and is the earliest known Black Middle Templar. He later studied Divinity at Trinity College, Cambridge, from 1844, going on to become Cambridge's first Black graduate. He was ordained as a priest by Samuel Wilberforce (son of the abolitionist William Wilberforce) and later served as a vicar in the parish of Swinefleet, East Yorkshire.
Image: African Stories in Hull & East Yorkshire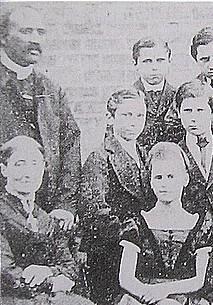 Badrruddin Tyabji
Tyabji was born in Bombay (Mumbai) in 1844, and joined the Inn in 1863. A founding member of the Indian National Congress, and later its first Muslim President, he worked tirelessly for cooperation across the different communities in India, and was the first Muslim judge of the Bombay High Court.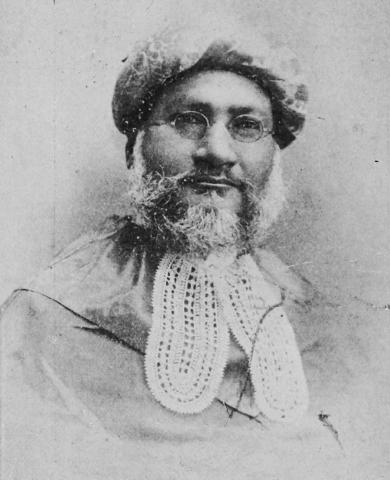 Womesh Chunder Bonnerjee
Born in Calcutta (Kolkata), India, in 1844, Bonnerjee was Called to the Bar in 1867 and became a sought-after barrister in the Calcutta High Court, being the first Indian to act as Standing Counsel. He was a founding member and the first President of the Indian National Congress in 1885.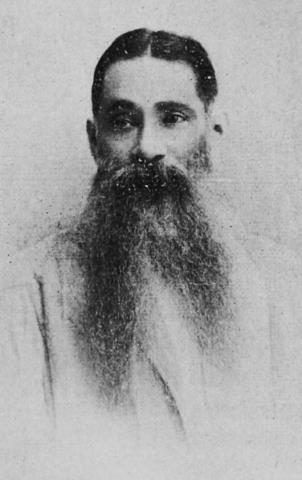 Thomas Morris Chester
The son of abolitionist campaigners, Chester was born in Pennsylvania in 1834. During the American Civil War, he served as a recruiter of Black troops and a war correspondent. After a spell as a diplomat for the Liberian government, he was admitted to the Inn in 1867, becoming in 1870 the first African American to practise at the English Bar.
Image: New York Public Library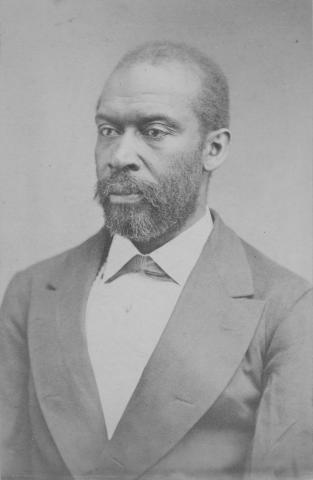 Rokuichiro Masujima
Admitted to the Inn in 1881 after a legal education in Tokyo, Masujima was Called in 1884 and returned to Japan, where in 1885 he founded the 'English Law School'. This went on to become Chuo University ('Chuo' meaning 'Middle' in Japanese), still a leading law school today, which maintains strong links with the Inn.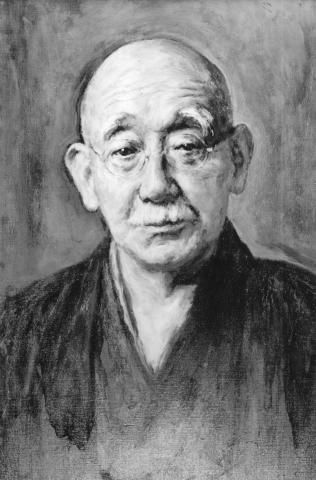 Pixley ka Ikasa Seme
Pixley ka Ikasa Seme, born in the Colony of Natal, was Called to the Bar in 1910 and practised as a lawyer in Johannesburg. After the formation of the Union of South Africa in 1910, Seme and others established what would become the African National Congress. He later served as its President.
Image: University Archives, Rare Book & Manuscript Library, Columbia University Libraries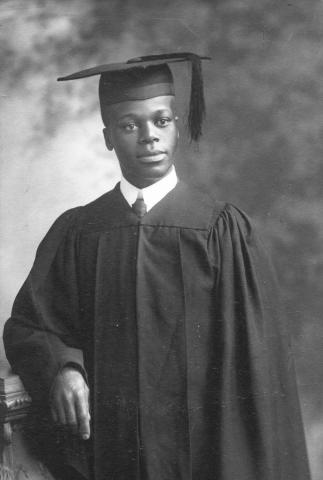 Stella Jane Thomas
Born in Nigeria in 1906, Thomas joined the Middle Temple in 1929, and while studying became a founding member of the League of Coloured People. The first West African woman to be Called to the Bar, she went on to practise as a lawyer and became West Africa's first female Magistrate.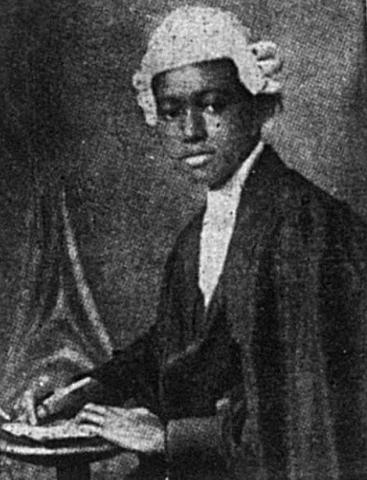 Amy Ida Louisa King
Born in Trinidad in 1881, King moved to England to study at Cambridge in 1903, the first Black woman to do so. After her studies, King went on to become a teacher, a community leader and a lecturer at Whitelands Teacher Training College, Chelsea. She joined the Middle Temple in 1944.
Image: Whitelands College Archive, University of Roehampton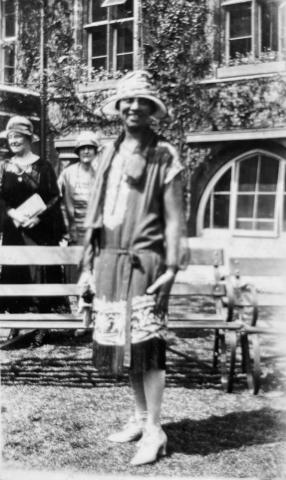 Learie Constantine
Born in Trinidad in 1901, Learie Constantine excelled as a professional cricketer, before joining the Middle Temple in 1944. Called in 1954, he joined the movement for Trinidadian independence, later serving as High Commissioner to the UK. In 1969 he became the first Black man to sit in the House of Lords.
Image: National Library of Australia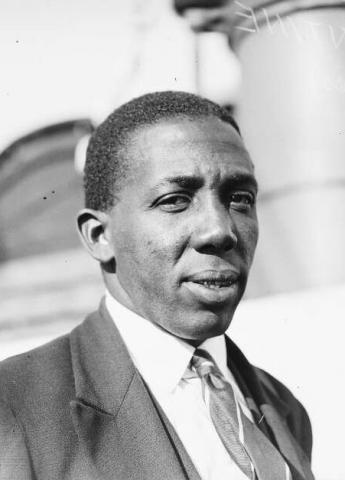 Gloria Cumper
Cumper was born in Jamaica in 1922, studying law at the Universities of Toronto and Cambridge, becoming the latter's first Black female graduate. She was Called to the Bar at Middle Temple in 1947 and went on to establish the Law Department at the University of the West Indies.
Image: The Gloria Cumper Estate / The University of Cambridge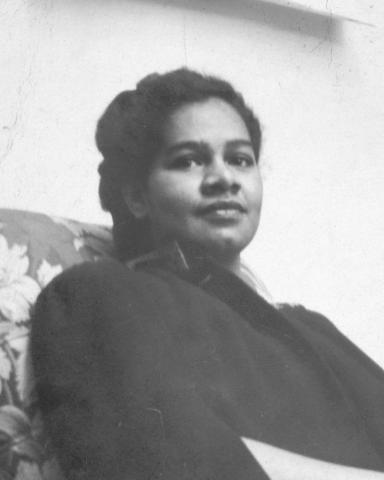 Johnny Smythe
Born in Sierra Leone (then a British colony) Smythe joined the RAF in 1940, serving until he was shot down over Germany in 1943, spending 2 years in a POW camp. Joining the Inn in 1947, he made history the following year as the senior officer on HMT Empire Windrush. Following his Call to the Bar he returned to Sierra Leone where he rose to become Attorney General.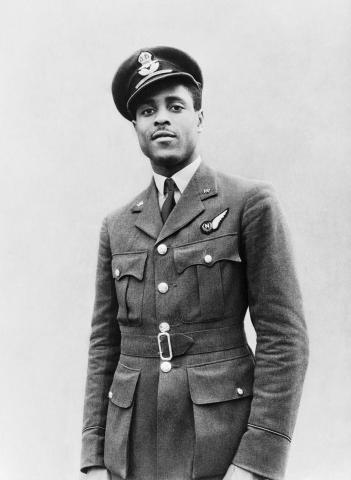 Benazir Bhutto
Born in Karachi, Pakistan, in 1953, Bhutto was admitted to the Middle Temple in 1974, while a student at Oxford. She went on to lead the Pakistan People's Party to victory in 1988, becoming the first woman to head a democratic government in a Muslim majority nation. She won a second term in 1993.
Image: Mark Reinstein/Shutterstock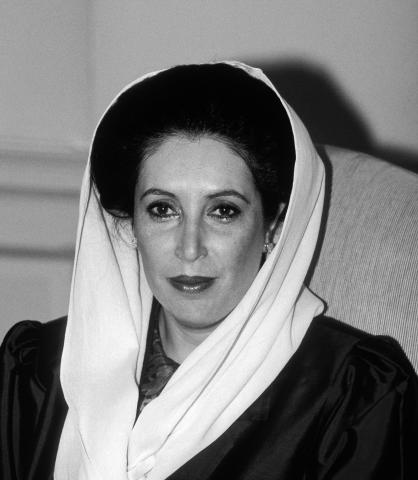 Nana Addo Dankwa Akufo-Addo 
Called to the Bar at Middle Temple in 1971, Nana Addo Dankwa Akufo-Addo  has been the President of Ghana since 2017. He previously served as Attorney General and as Minister for Foreign Affairs. He is also the Chairman of the Economic Community of West African States (ECOWAS).  He will be called to the Middle Temple Bench this November.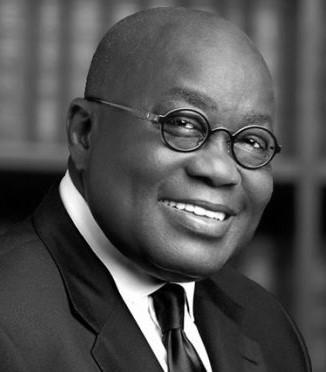 Master Martin Forde
Called to the Bar in 1984, Martin has a civil practice specialising in the regulation of health professionals, clinical and professional negligence, and related public law challenges to regulators. He took Silk in 2006, was made a Recorder of the Crown Court in 2009, a Bencher of this Inn in 2010 and was a Judicial Appointments Commissioner between 2012 and 2018. He advised the Home Office on the design of the Windrush Compensation Scheme and is currently conducting an inquiry on behalf of the Labour Party into a leaked report relating to anti-Semitism. He was awarded an honorary fellowship of Brasenose College Oxford in 2021.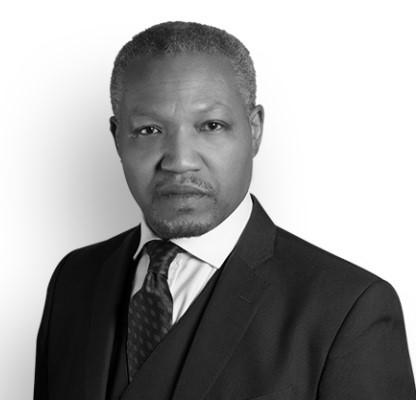 Blondel Thompson
Blondel Thompson transitioned from international athlete to advocate, demonstrating her champion fortitude with successes in the courtroom on par with her notable conquests on the track. A parent and mature arrival to law, Blondel swiftly developed her expertise drawing on her own experiences and continues her progression towards the pinnacle of the profession.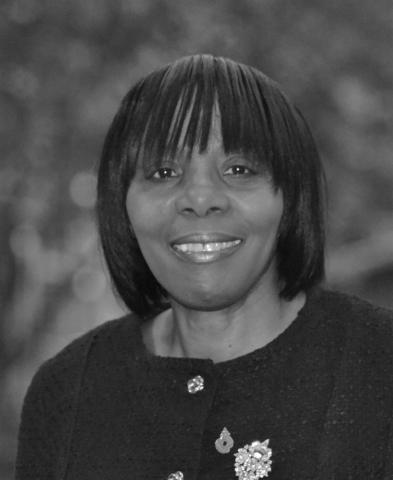 Master Mia Mottley
Mia Amor Mottley is the first woman Prime Minister of Barbados. She was also the first woman to be appointed Attorney General, and was the youngest ever Queen's Counsel in Barbados. She founded the visionary "Edutech" programme, which aims to increase the number of young people contributing to the island's development.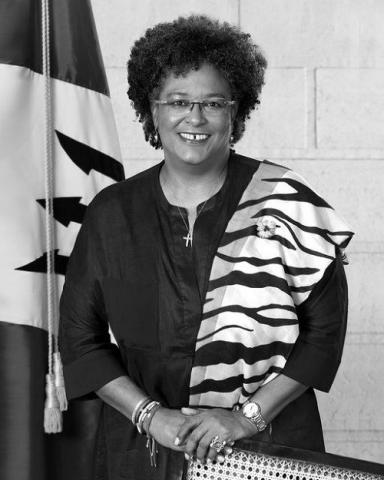 Master Khatun Sapnara
Her Honour Judge Khatun Sapnara is a Circuit Judge and a Deputy High Court Judge. She was the first person of a Bangladeshi background to be appointed to a senior judicial position in England and Wales and she is the most senior Muslim woman in the judiciary. She sits in both family and criminal cases.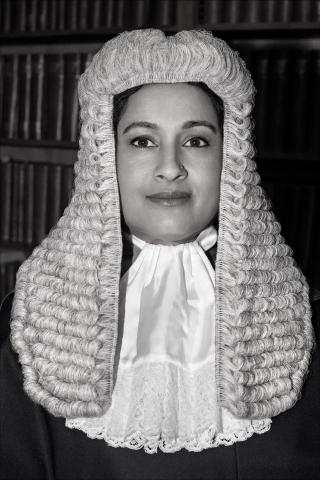 Master Sonali Naik
Sonali is the British-born child of first generation migrant parents (proud to call themselves economic migrants) who came to Britain (via the USA) from India in 1967 to work in industry.
She was called to the Bar in 1991 and took silk in 2018 (one of only 22 BAME women at that time, though the position has not improved much since then!).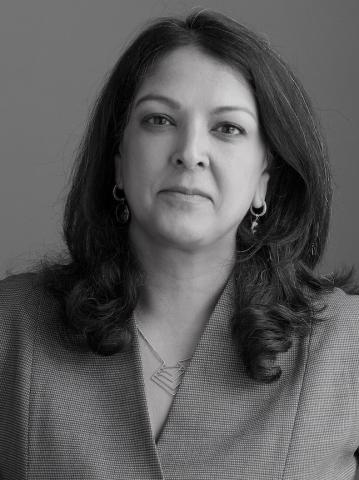 Master Sonia Tolaney
Sonia Tolaney QC is a well-known commercial silk, a Deputy High Court Judge and the Attorney General of the Duchy of Lancaster. She is the daughter of Drs Mohan and Padma Tolaney, who emigrated from India. She was educated at Bolton School and Lady Margaret Hall, Oxford.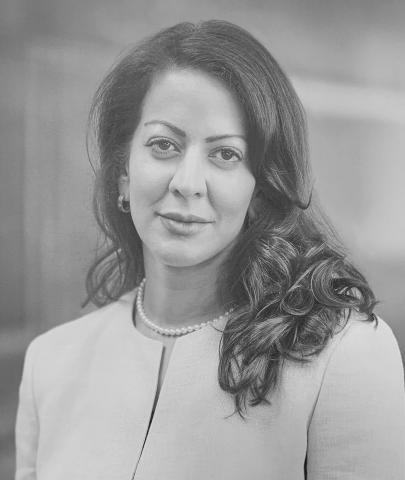 Master Elaine Banton
Elaine was the first Black woman to Chair the Bar Council's EDSM (Equality Diversity and Social Mobility) Committee or any other Bar Council committee, as far as records show. Elaine was also Co-Chair of the Inn's Race Equality Inclusion Anti-Racism Working Group. Practising in Equality, Employment and Discrimination law, Elaine is also Chair of Talawa Theatre.
Stephen Lue
Jamaican born Stephen Lue is Head of the Family Team at Garden Court Chambers. He was shortlisted for the LALY award for Legal Aid Barrister of the year in 2021. He is a passionate advocate for LGBT+ rights and Black equality. He was recently promoted in both his Chambers and Partners and Legal 500 rankings.
He is a strong believer in the power of mentoring to change peoples lives. He is a proud mentor for Urban Synergy, a charity providing opportunities for talented young people from non traditional backgrounds.
He is a Trustee of Out To Swim (a LGBT+ Aquatics charity). He established the BAME participation fund in 2021.
He has been appointed to the Football Association Safeguarding Judicial panel in 2021.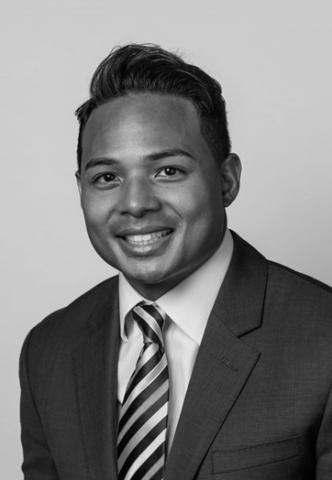 Master Sandie Okoro
Sandie Okoro is Senior Vice President and General Counsel for the World Bank Group. Sandie is an ardent defender and champion of the empowerment of women, gender equality, and justice for all. Outside of work, Sandie is a Governor of the Royal Shakespeare Company, Chairperson of the WOW Foundation and an Honorary Bencher of this Inn.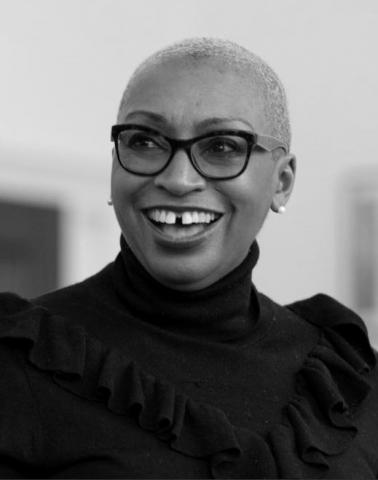 Alexandra Wilson
Alexandra Wilson is proud to have published her book "In Black and White: A Young Barrister's Story of Race and Class in a Broken Justice System". It has encouraged further discussions of race and class in our profession and has encouraged a diverse range of people to pursue the Bar.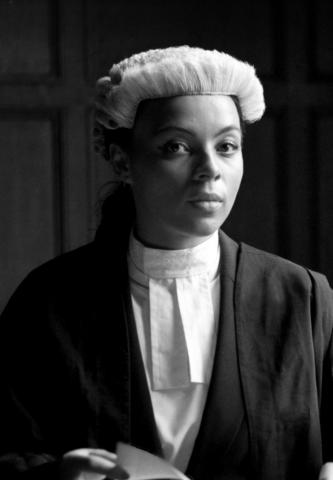 Mass Ndow-Njie
Mass Ndow-Njie is the Founder of Bridging the Bar ('BTB'), a charity that aims to support aspiring barristers from statistically underrepresented groups.
Amongst their numerous achievements, BTB has entered into a historic partnership with the UK Supreme Court, resulting in multiple BTB candidates being offered an internship with the Court.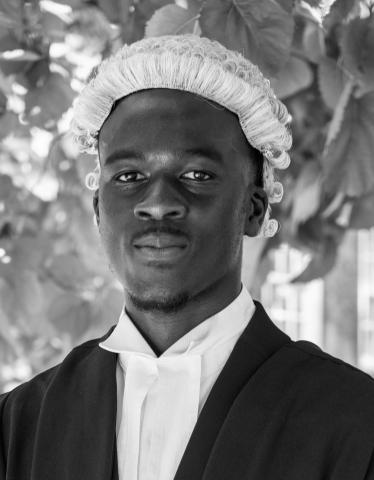 Victoria Mukungu
Victoria was elected as Vice-President, then President of the Middle Temple Students' Association for 2020/2021. During this time, she oversaw the launch of various support initiatives. She publishes her own podcast, The Virtual Chat. This October, Victoria will compete in Tough Mudder, an endurance obstacle race, fundraising for good causes.