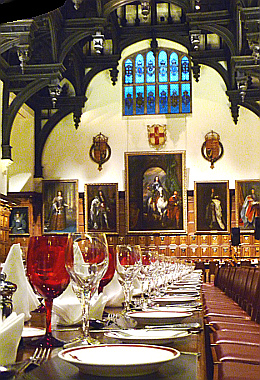 When:
Tuesday, November 22, 2016 - 18:30
Add to Calendar
6.30pm: Drinks Reception
7.05pm: Doors Close for Dinner
7.15pm: Dinner
Details:
Reading : Detention Hearings in Northern Ireland in the 1970`s by David Blunt QC
Booking 
Barrister and Student members can book tickets through the Treasury Office on 020 7427 4800. Tickets will go on sale from Monday 5th September. Unless the event sells out earlier, booking will close at 2.00pm two working days before the event.
Please note
Times are subject to change.
Dress Code : Black Tie.
This event counts as one Qualifying Session.  To be awarded the QS for this event students are required to attend the entire evening, i.e. the Dinner and the Reader's speech.
Students must hand their ticket to the porter on duty on arrival at the Hall.  Failure to do so will mean that the QS will not be awarded.