The Middle Temple Noticeboard is place for advertising items that may be of interest to our members, for example external CPD lectures, wigs and gowns for sale, social events, work experience opportunities, accommodation, etc. The Inn does not accept liability for the accuracy of these notices.
If you would like to advertise on the Inn's Noticeboard please contact us at members@middletemple.org.uk.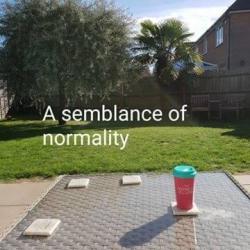 Adequate Insurance
Wednesday, 22nd January 2020
'My background is that I studied at BPP Holborn for the LPC then trained and qualified with Eversheds Sutherland as a real estate solicitor. I left in 2009 to have babies and was just thinking of returning when I suffered a massive brain haemorrhage in 2013. I am only now recovered enough to think about anything else other than my own health. I have realised that no one really talks about having anxiety, indeed I wouldn't have before but I really feel like mine is totally understandable so I feel fine discussing it. I have also written a blog about 'Disability discrimination... strikes again'. 
Inner Temple History Society Lecture
Monday, 20th January 2020
Location: The Temple Church
Date: Wednesday 19 February 2020
Time: 6:30 PM for 6:45 PM followed by a drinks reception
Speaker: Frederic Reynold QC
Details:
It did not feature in the Labour Government's election manifesto in May 2001; the Tories in due course opposed it; opinion amongst the senior judiciary(including the Law Lords) was sharply divided, yet the legislation enabling the Supreme Court for the United Kingdom to spring into existence was an accomplished fact by March 2005. In this lecture Frederic Reynold discussessome of the disparate factors -political, ideological and personal- described in his recent book: High Principle, Low Politics and the Emergence of the Supreme Court, which conspired against all the odds to result in the creation of the Supreme Court, now into the second decade of its existence.
Price:
Members & public - £10.55
IT Students - £5.45
Booking:
website: innertemple.org.uk/supremecourt
tele: 020 7797 8250
Reader's Lecture Nights
Monday, 20th January 2020
Date: Monday 17 February 2020
Lecture: Memory as Evidence
Speaker: Professor David Shanks
Contact:
website: innertemple.org.uk/memory evidence
tele: 020 7797 8250
The Social Context of the Law Lecture
Monday, 20th January 2020
Date: Tuesday 4 February 2020
Time: 5:30 PM for 6 PM
Lecture: Is the Presumption of Innocence Alive and Well?
Speakers: The Rt Hon The BaronessHallett DBE and Tracy Ayling QC
Introduction by: Geoffrey Nice QC
Enquiries: members@innertemple.org.uk
Booking:
Members 7 Public - £10.55
IT Students - £5.45
More information @ innertemple.org.uk/socialcontext
Go back to the roaring '20s at the Lincoln's Inn Students' Event
Monday, 13th January 2020
'Go back to the roaring '20s at the Lincoln's Inn Students' Association Winter Event 
The Great Hall will be transported back in time for an evening of live jazz music inspired by that most decadent of decades.
Get those Pupillage applications in, and come dressed to impress and ready to party!
The night will include a drinks reception, live music from jazz trio, and food throughout the evening. All members are welcome to bring guests.
Each ticket includes:
• 2 glasses of Prosecco
• Canapés
• A range of small plates, including Steak & Chips, Mascarpone Polenta and Fig & Honey Trifle'
• A selection of cheeses
There will also be a cash bar where you can buy 1920s cocktails.
This is an excellent opportunity to bring guests to the Inn and meet other student members so get on your dancing shoes and see you there!
Tickets sales will open at 9am 5th December 2019
Prices: £25 for Lincoln's Inn Members; £35 for guests of Lincoln's Inn Members (subject to additional Eventbrite booking charge)
************************
Please note the following: this event is not a Qualifying Session. All members are very welcome to bring guests, but they remain your responsibility through the evening and will need to give your details on booking. For any questions please email: listudentsassociation@gmail.com
************************
Pages