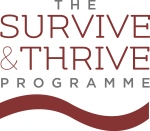 When:
Thursday, March 1, 2018 - 17:30
Add to Calendar
Where:
Parliament Chamber, Middle Temple Lane, London, EC4Y 9AT
5:30 Drinks reception
6:00 Presentation starts
Details:
Research has shown that it can cost over £100,000 for an aspiring barrister to qualify – from university study through to securing a pupillage. This is an extraordinary amount and, no doubt, a large portion is accumulated as debt. What do you do with this debt once at the point of earning fees? Many of us are tempted to and go on to make only the minimum payment stipulated by lenders and spend the rest on living.
However, there is always a sense of needing to plan for the life we're not yet living and will likely need financial support for. Marriage, children and retirement are the major hurdles and questions will arise in your own life, such as:
What is the earliest age I can retire?
If I choose to have children, how can I feel financially secure and not be pressured to return to work because of this reason alone?
I don't have a huge amount to invest, but I want to have some sort of back-up just in case my career takes a turn and I'm unable to earn money. Do I need thousands of pounds to invest?
Speakers:
Speaker 1 – Martin Snowden - Martin Snowden joined Barclays in 1999 and, after roles as a financial planner and relationship manager, became a wealth manager in 2007, focussing on wealth management for senior professionals within the legal sector and company executives. Martin is a Chartered Member of the Chartered Institute of Securities and Investments.
Speaker 2 – Simon Lister - Simon Lister joined Barclays in 2002 after three years as a financial adviser at St James's Place. His experience is wide-ranging, advising clients in investment management, banking and complex credit. The majority of Simon's clients have had long careers in the legal sector, during which time he has helped them build a capital base for retirement and family succession.
Speaker 3 – Tom Starkie - After qualifying as a chartered accountant, Tom Starkie worked in Ernst & Young's tax department before moving to Barclays, where he is now a wealth manager. Tom has a BA Hons from Durham University in Ancient History and is also a member of the Chartered Institute for Securities and Investment.
Dress Code:
Business Suit
Guests:
Members attend free-of-charge. For Middle Temple members only up to 15 years Call.
Qualifying Session Details:
This event is not a Qualifying Session
Please Note:
Times and details are subject to change.  Please check this webpage for the most up to date information.
There are certain rules and customs that members and guests are expected to observe when attending events at the Inn.  Click here for more details on dining rules and customs.
Dietary Requirements:
A selection of canapes will be served after the presentations.  If you (or your guests) have any dietary requirements and are unsure about anything please speak to the events staff on duty.
Data Protection & Photography at this Event:
Please be aware that photography, audio and video recording may take place at our events. These may be used for promotional purposes by the Inn, including in printed publications, on our website, and on our social media accounts. If you do not wish to have your photograph taken or to have images of you used, please alert the Membership Team at the start of the event. We are unable to guarantee that you will not be included in the background of photographs that are being taken. Contact: 020 7427 6385, members@middletemple.org.uk.
All personal data that the Inn stores and processes is held in accordance with the Data Protection Act 1998 and the Inn's Data Protection Policy. You can ask the Inn to stop using your images at any time, or request to see the personal data that the Inn holds on you. For more information please visit the Data Protection page.
Booking Tickets:
To sign up to attend this CPD-Accredited event, please email members@middletemple.org.uk. Space is limited and is offered on a first come first serve basis. 
Ticket prices:
Cancellations:
To cancel a ticket please contact the Treasury Office on 020 7427 4800. 
Non-members – A full refund will only be processed where a ticket is cancelled 2 clear working days or more before the event