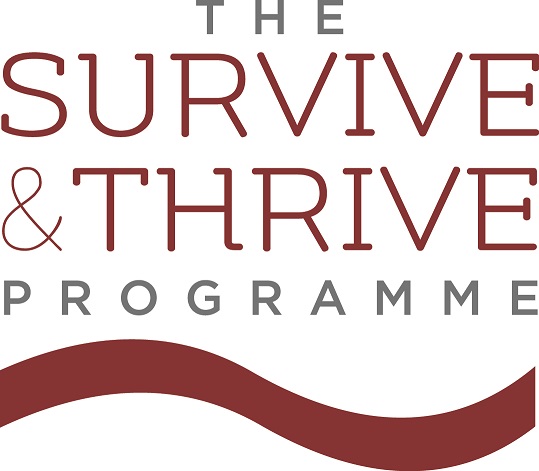 When:
Wednesday, January 31, 2018 - 17:30
Add to Calendar
17:30 – Reception
18:00 – Presentations start
19:00 – Reception and networking with the speakers
Details:
As a barrister, how do you feel about being labelled an entrepreneur? Most would shake their head and claim the likes of Richard Branson and Mark Zuckerberg are entrepreneurs, and that barristers are the complete opposite to these types of people. We disagree.
Monster.com gives the following definition: 'Entrepreneurs are enthusiastic, optimistic and future-oriented. They believe they'll be successful and are willing to risk their resources in pursuit of profit. They have high energy levels and are sometimes impatient. They are always thinking about their business and how to increase their market share.'
Sounds just like a barrister! We argue that barristers need to move away from describing themselves as self-employed, to instead labelling themselves 'legal entrepreneurs' and behaving as an entrepreneur would. However, something rather substantial is holding barristers back from doing this: how to increase market share and how to nurture and develop relationships. The problem is twofold:
Barristers are incredibly busy and feel they don't have time to think about growing their business
Barristers don't know how to effectively develop their business and grow their existing relationships
During this event, we will map out all of the components that go into attracting, developing and winning business, as well as nurturing the relationships that barristers already have. The event will explore:
Understanding what goes into the verbal and non-verbal relationship between two people and on a business level
How body language and tone of voice can aid, but also, hinder you
Why awkward silences can help you to win business
Looking in detail at how to develop and win business in the legal industry
How to work a room
Speakers:
Gavin Presman - Gavin Presman is an international trainer, speaker and insight coach supporting individuals and teams and helping them to produce extraordinary results in their business and personal lives. He is also the author of two bestselling business titles, Negotiation, how to craft agreements that give everyone more (2016, Ikon) and How to sell with complete confidence (2017, Macmillan). Gavin is a Master Practitioner of NLP, a Master Trainer and EMEA Partner for Lumina Learning. Gavin is the son of a teacher, a politician, a preacher, and a City Lawyer. Evenings in the Presman household involved little TV and much debate!
Chrissie Lightfoot - Chrissie Lightfoot is an international legal figure, entrepreneur, legal futurist, legal tech investor, writer, and international keynote speaker, legal and business commentator. In 2017, Chrissie won the AI Legal Awards for best legal professional coaching company.
Moderator - Clive Anderson - Clive Anderson is a barrister by training, but he is best known for being a broadcaster, comedy writer and television and radio presenter. Winner of a British Comedy Award in 1991, Clive currently hosts 'Clive Anderson's Chat Room' on BBC Radio 2, 'Loose Ends' on BBC Radio 4 and 'Unreliable Evidence', in which he discusses legal issues with major figures from the world of the law. 
Dress Code:
Business Suit
Guests:
Guests are welcome for the price of £15
Qualifying Session Details:
This event is not a Qualifying Session
Please Note:
Times and details are subject to change.  Please check this webpage for the most up to date information.
There are certain rules and customs that members and guests are expected to observe when attending events at the Inn.  Click here for more details on dining rules and customs.
Dietary Requirements:
A selection of canapes will be served after the presentations.  If you (or your guests) have any dietary requirements and are unsure about anything please speak to the events staff on duty.
Data Protection & Photography at this Event:
Please be aware that photography, audio and video recording may take place at our events. These may be used for promotional purposes by the Inn, including in printed publications, on our website, and on our social media accounts. If you do not wish to have your photograph taken or to have images of you used, please alert the Membership Team at the start of the event. We are unable to guarantee that you will not be included in the background of photographs that are being taken. Contact: 020 7427 6385, members@middletemple.org.uk.
All personal data that the Inn stores and processes is held in accordance with the Data Protection Act 1998 and the Inn's Data Protection Policy. You can ask the Inn to stop using your images at any time, or request to see the personal data that the Inn holds on you. For more information please visit the Data Protection page.
Booking Tickets:
Members of the Inn can buy tickets online by Clicking Here.  Please note that you must log in to book (if you have not yet created a log-in please register first).  Alternatively you can buy tickets from the Treasury Office in person or by telephoning 020 7427 4800.
If you are not a member of the Inn you can purchase tickets from the Treasury Office in person or by telephoning 020 7427 4800.
Ticket prices:
Cancellations:
To cancel a ticket please contact the Treasury Office on 020 7427 4800. 
Non-members – A full refund will only be processed where a ticket is cancelled 2 clear working days or more before the event