On Tuesday 31 January 2017, the Middle Temple and Master Treasurer, Lord Dyson put on a spectacular musical evening in aid of the Middle Temple Scholarship Fund Appeal, raising over an astonishing £21,000.
In his opening remarks, Lord Dyson commented that he had "peaked" as a pianist at the age of 17.  If this were the case then surely the Judiciary's gain was the music world's loss.
Master Treasurer dazzled his audience with his skills as a pianist alongside Sir Michael Harris (a fellow Middle Temple Bencher) and Professor Gabriel Gorodetsky.
Beginning with Schubert's Grand Rondeau in A Major, Master Treasurer and Sir Michael performed the lively and intricate piece in duet before moving onto a trio of pieces from Fauré's Dolly Suite.
A short break for applause and Sir Michael made way for Gabriel Gorodetsky, performing on Clarinet.  Master Treasurer and the Professor then performed movements from Schumann's Fantasiestücke and Romanz no 2.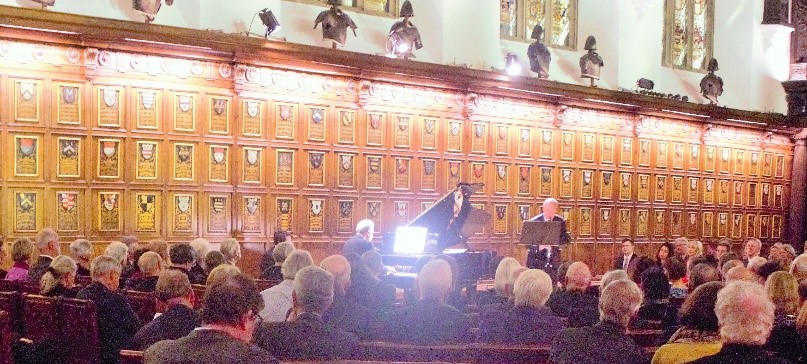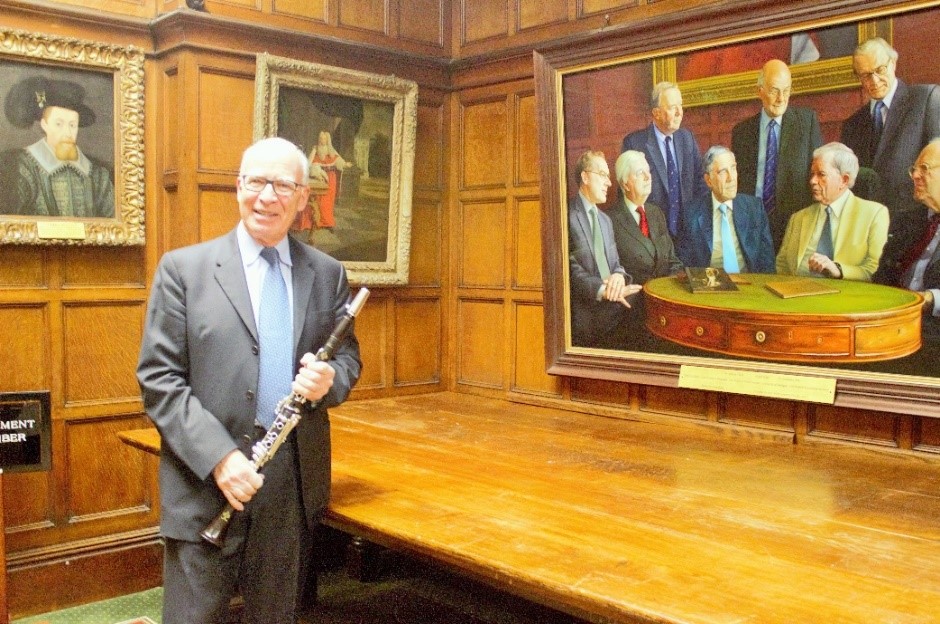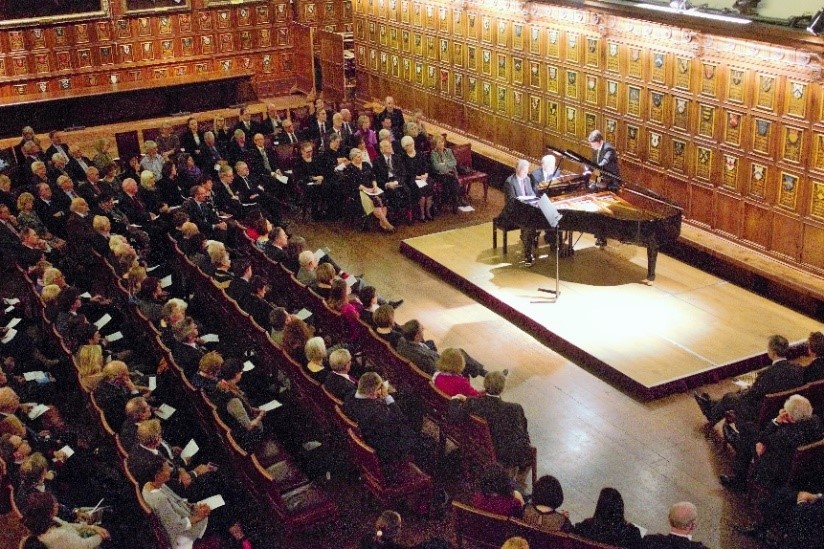 Sir Michael returned for a grandstand finish as he and Master Treasurer played three of Moszkowski's Spanish Dances.
Last year's Master Treasurer, Sir Christopher Clarke, was on hand to give thanks and remarked on how special it is to have Benchers who quite aside from reaching the pinnacle of the legal profession have special talents to share with the Inn.  Master Treasurer and Sir Michael responded in kind with an encore!
A special thanks to everyone who turned out to show their support for what was a wonderful evening. Special thanks must also go to the following who all made generous contributions to the Scholarship Fund, either directly or by purchasing tickets for Students and Staff who otherwise would not have been able to attend:
Robert Venables QC
Matthew Weait
Guy Sandhurst
Sir James Nursaw KCB QC
David Di Mambro
And to all of the anonymous donors – thank you!