18 Jun 2021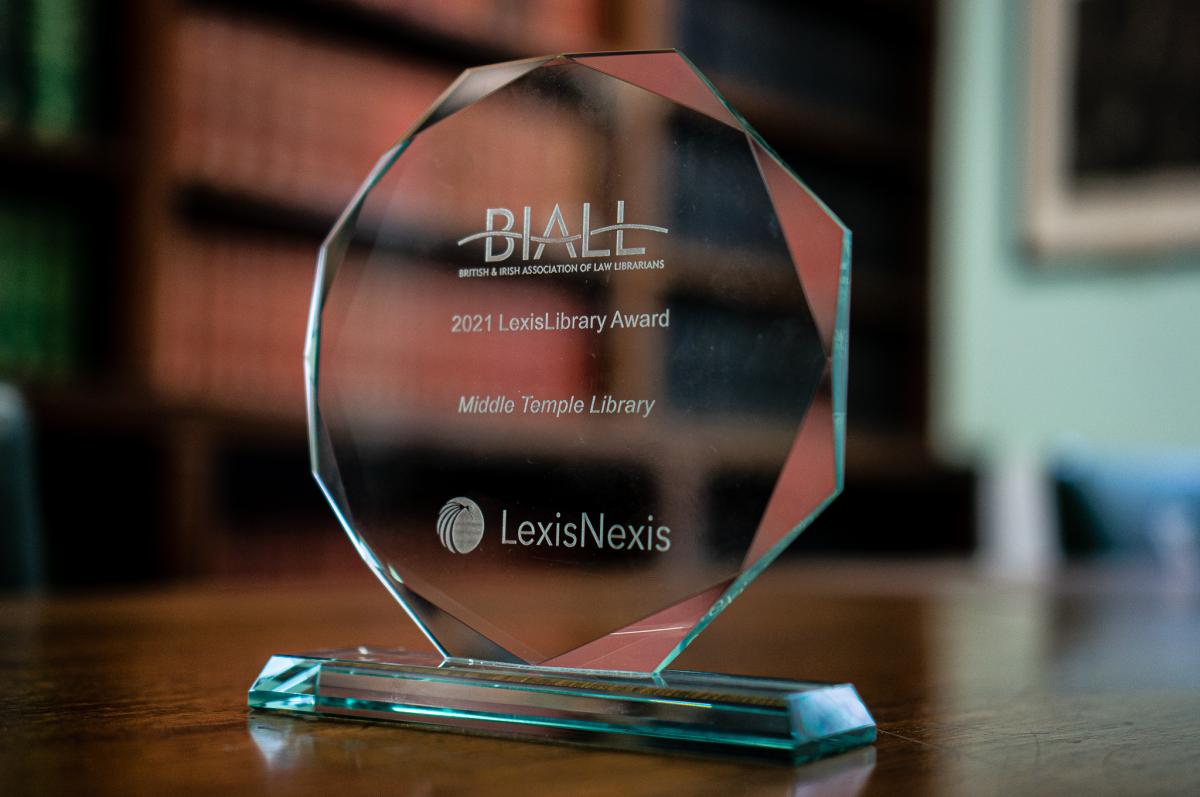 Congratulations goes to the team in Middle Temple Library who have recently won the 2021 LexisNexis award, pictured.
On presenting the award at BIALL 2021, Karen Waldron, Director of Product Development at LexisNexis, said "LexisNexis is delighted to sponsor this important industry award, and proud of our relationship with BIALL. The winners were of a phenomenally high standard. This team has contributed to advancing the Rule of Law through their resourcefulness and exceptional commitment to customer service, and are worthy winners of the Lexis Library award for 2021."
There were a number of strong entries for this year but after some debate the Committee decided that the award should go to this team.
Their achievements included coping with the packing, sorting and moving of 3 kilometres of books while maintaining their usual services and adjusting to the difficulties that the pandemic caused.
Although they switched their service to providing most material remotely they also recognised that some of their users still had a need to visit the library in person and set up an appointment system to accommodate them.
The service received an impressive number of testimonials from a range of users including one barrister, from another Inn, who said that he used this team's Library rather than his own Inn's library because of its exceptional customer service.  Another user said they did not know what they would have done without the services of Middle Temple when many other libraries were shut due to the virus.
Renae Satterley, accepting the award on behalf of Middle Temple Library Renae, commented "We are very pleased to receive this award. We know what a difficult year it has been for everyone and we appreciate that our members and peers have valued our service so highly. To win this award in this year of all years truly means a lot to all of us at Middle Temple Library."