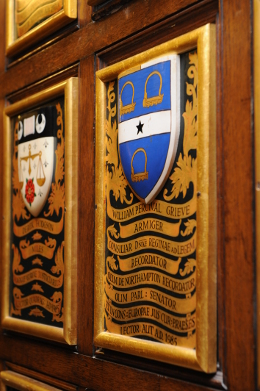 We are aware that an institution such as the Inn, with its traditions and formality, can appear daunting. We can provide student members with a sponsor to befriend them and to help them understand how the Inn and the Bar work. Sponsors are barristers who have volunteered to take a personal interest in the progress of a number of students, their spondees.
They are not intended to act as tutors or welfare officers, still less can they offer pupillages, but they are always ready to be consulted when spondees need advice, even if only to suggest who is the right person to apply to for further help. Sponsors are encouraged to attend All Inn Dining with their spondees.
To apply for a Sponsor, follow the link below to the application form. 
Click here for the Application Form for a Sponsor
If you would like to find out more about the Sponsorship Scheme, either as a student in need of a sponsor or as a practitioner who would be happy to volunteer, please contact Alexandra Stan at a.stan@middletemple.org.uk