The Rosamund Smith Mooting Competition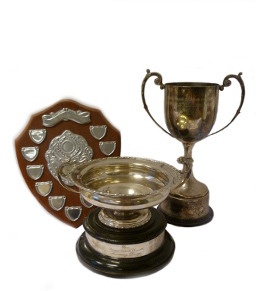 Every year Middle Temple hosts a mooting competition for its student members. It is open to both BPTC and CPE/GDL students. The competition is run on a 'knock-out' basis, and students compete in teams of two. The team that wins the moot will go through to the next round. Whilst the initial rounds are not open to spectators, the semi-finals and final take place in Hall after dinner, usually in front of a large audience. At every round, the judge of the moot will be a senior barrister or a judge.
The four students who reach the final will take part in a mooting visit to the United States; visits alternate between the University of North Carolina in Chapel Hill and Pepperdine University in Malibu, California. Each finalist will also receive a wig and gown.
An Introductory Evening will be held on Wednesday 5 December to provide useful information and tips for registered participants before the competition gets underway.
The Moot Heats will begin in January and continue into May. The semi-finals and the final will be held in Hall before dinner in June and October respectively.
Where possible you should find your own mooting partner before applying to enter the competition. The deadline for applications is Friday 26 October 2018. Entries for the 2018/19 competition have now closed.
Please contact Jessica Masi at j.masi@middletemple.org.uk or Sally Yorke at s.yorke@middletemple.org.uk for further information.
Other Mooting Opportunities
Mooting v. Pepperdine University
Middle Temple organises moots against Pepperdine University, an American University with a branch in London. The Pepperdine moot takes place in the Royal Courts of Justice every year and provides the mooters with a truly memorable experience.
In keeping with tradition, Pepperdine University School of Law wishes to invite interested student members from Middle Temple to take part in the annual RCJ Moot Court Competition to be held on 15 November 2018 at the Royal Courts of Justice from 6.30pm to 8.30pm, followed by refreshments with the judges at the George Pub.  
Registrations for the 2018 Pepperdine Moot have now closed.
 
Richard Murtagh Memorial Moot
Saturday 19 January 2019  |  Middle Temple Hall
A one day criminal law moot for student members of Middle Temple, and those who have recently been called and are seeking pupillage. An opportunity to develop and showcase your advocacy skills - and win prizes!
Richard Murtagh (1970 - 2018) was a member of Middle Temple and a pupil barrister with the Crown Prosecution Service in Birmingham. Richard died tragically on Easter Monday 2018. Richard loved Middle Temple and he loved mooting. This competition aims to celebrate his memory and inspire the next generation of advocates. You can read a full obituary of Richard here: https://ouls.org/obituary-richard-murtagh-1980-2018/
To enter the competition, teams will need to email a skeleton argument for either the respondent or the appellant to murtaghmoot@gmail.com by 5pm on 31 December 2018, along with a completed entry form.The entry form will be available to download soon, and will also be distributed by email to everyone who has registered their interest.
To view the moot problem, click here.
The results of the first round will be announced on or before 7th January 2019.
Email murtaghmoot@gmail.com to register your interest.
The Willem C Vist International Commercial Arbitration Moot 
Every year, Middle Temple recruits a team of six students to represent them at the Willem C Vis International Commercial Arbitration Moot in Vienna.  The team is coached by senior practitioners from Essex Court Chambers and One Essex Court, and students will receive advocacy training as well as attending pre-moots in Munich and Stockholm.  Students are selected using the following criteria: team working skills; organisational and time management skills; academic ability; and drive and determination.
Applications for the 2018/19 team can be made by sending a CV with a statement of why you wish to join the team (max 80 words) and supporting statement setting out how you meet the above criteria (max 200 words), together with your Middle Temple membership number, to MiddleTempleVIS@gmail.com by Tuesday 2 October 2018 at 5pm.  All applications will be reviewed by at least two members of the 2017-18 team, and 10-12 shortlisted candidates will be invited to interview.  Interviews will be conducted by the coaches and a member of the 2017-18 team, and will be held in London on 4/5 October – applicants should ensure they are available on those dates.