All student members of Middle Temple are automatically members of the Middle Temple Students' Association (MTSA). The democratically elected MTSA Committee is represented on all Standing Committees of the Inn whose work has a bearing on the interests of the Inn's students.
The MTSA is committed to improving student life at the Inn by planning and promoting a range of activities that amuse, educate and inspire members to achieve great things throughout the year.
The Officers and Representatives are elected annually at the beginning of the Legal Year. Please note that there are also representatives from each BPTC Provider - click here for more information.
 
MTSA Committee 2019/20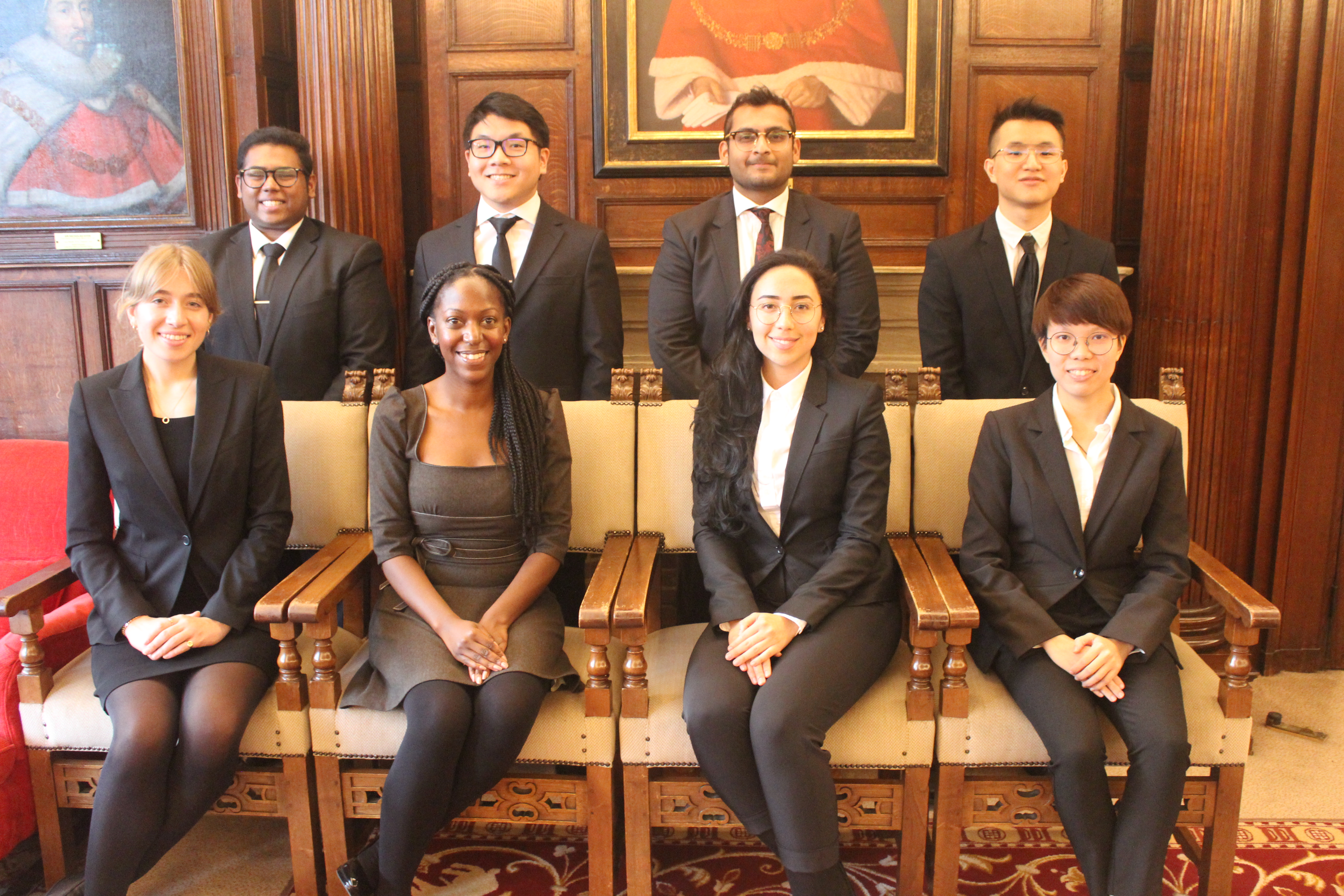 Back row L-R: Mooting Officer (Praveen Prathap), Equality, Diversity & Welfare Officer (Kang Ren Lam), Social Secretary (Dhanesh Nair), Communications Officer (Mitchel Chan)
Front row L-R: Debating Officer (Constance Collard), Vice President (Victoria Mukungu), President (Camila Ferraro), Treasurer (Abee Chua)
Contact details:
Like us on our Facebook to stay updated with our events and exciting opportunities, follow us on Twitter  & Instagram too!