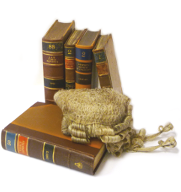 When:
Wednesday, May 2, 2018 - 17:25
Add to Calendar
Where:
Sherrard Room, Ashley Building
17:25 ~ Doors Open
17:50 ~ Doors Close
18:00 ~ Legal Research Training
This event is expected to end at  approximately 19:30
Details:
Tickets for this event have now SOLD OUT.  To add your name to the waiting list please email education@middletemple.org.uk  
This Qualifying Session covers the essentials of practical legal research, focusing on effective case law, legislation and commentary searching, online and in print.
Designed for students, this session is specifically aimed at helping you navigate specialist practitioner legal resources in preparation for a career at the Bar.
Open to Student Members of the Inn only.
Refreshments and snacks will be provided.
Dress Code:
Smart Casual
Guests:
This event is for student members only.
Qualifying Session Details:
For Middle Temple students - this event counts as one Qualifying Session.  To be awarded the QS for this event you are required to arrive on time and attend all elements of this event (please see timings at the top of this page).  You must hand your ticket to the Front of House staff on duty on arrival.  Failure to do so will mean that the QS will not be awarded. Click here for more details on qualifying sessions.
Please Note:
Times and details are subject to change.  Please check this webpage for the most up to date information.
Data Protection & Photography at this Event:
Please be aware that photography, audio and video recording may take place at our events. These may be used for promotional purposes by the Inn, including in printed publications, on our website, and on our social media accounts. If you do not wish to have your photograph taken or to have images of you used, please alert the Membership Team at the start of the event. We are unable to guarantee that you will not be included in the background of photographs that are being taken. Contact: 020 7427 6385, members@middletemple.org.uk.
All personal data that the Inn stores and processes is held in accordance with the Data Protection Act 1998 and the Inn's Data Protection Policy. You can ask the Inn to stop using your images at any time, or request to see the personal data that the Inn holds on you. For more information please visit the Data Protection page.
Booking Tickets:
Tickets for this event have now SOLD OUT.  To add your name to the waiting list please email education@middletemple.org.uk 
Ticket prices:
Click here for a full list of prices and details of concessions.
Cancellations:
Student Members - To cancel a ticket please contact the Treasury Office on 020 7427 4800.  A full refund will only be processed where a ticket is cancelled 2 clear working days or more before the event.