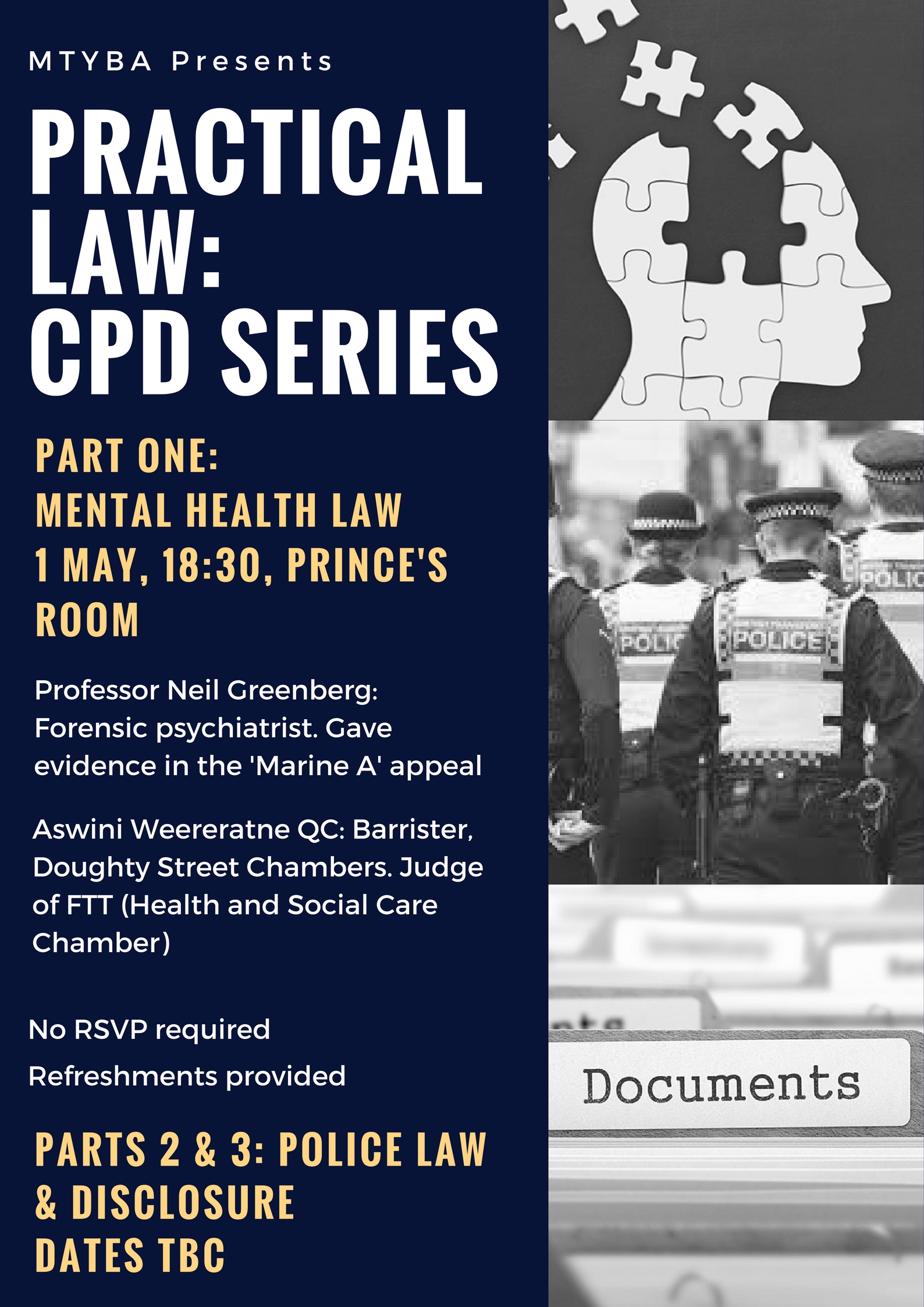 When:
Tuesday, May 1, 2018 - 18:30
Add to Calendar
Details:
Part One: Mental Health Law MTYBA will be joined by Professor Neil Greenberg, a consultant occupational and forensic psychiatrist.
Professor Greenberg served in the United Kingdom Armed Forces for more than 23 years and has deployed, as a psychiatrist and researcher, to a number of hostile environments including Afghanistan and Iraq.
He also gave evidence in the recent 'Marine A' appeal. Joining him is Aswini Weereratne QC of Doughty Street Chambers, a specialist in mental health and capacity law, and since 2002 a Judge of the First Tier Tribunal (Health, Education and Social Care Chamber).
The event promises to provide a fascinating insight into a critically important and cross-cutting area of law. No RSVP necessary. Refreshments provided.