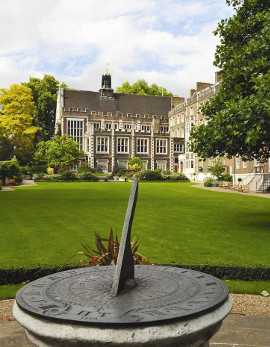 When:
Tuesday, July 4, 2017 - 18:00
Add to Calendar
Details:
Live Music & Entertainment
Champagne, Pimms, Canapes, Strawberries & Cream
Open to members of all Inns of Court and their guests
Booking Tickets:
Barrister and Student members
Barrister and Student members can book tickets via the Treasury Office in person or by phone on 020 7427 4800.  Unless the event sells out earlier, booking will close at 14:00 two working days before the event.  
To cancel a ticket please contact the Treasury Office on 020 7427 4800.  A full refund will be processed where a ticket is cancelled 3 clear working days or more before the event.
Masters of the Bench
Masters of the Bench can book tickets by phone on 020 7427 6385 or by emailing benchers@middletemple.org.uk.  
Benchers are reminded that cancellations received after 17:00 on the day before the event will incur the full cost of the Event.
Please Note:
This event does not count as a Qualifying Session.
Please be aware that photography, audio and video recording may take place at our events. These may be used for promotional purposes by the Inn, including in printed publications, on our website, and on our social media accounts. If you would not like to be photographed or to have your images used, please alert the Membership Team at the start of the event. We are unable to guarantee, however, that you will not be included in the background of photographs that are being taken. Contact: 020 7427 6385, members@middletemple.org.uk
All personal data that the Inn stores and processes is held in accordance with the Data Protection Act 1998 and the Inn's Data Protection Policy. You can ask the Inn to stop using your images at any time, or request to see the personal data that the Inn holds on you. For more information please visit the Data Protection page.