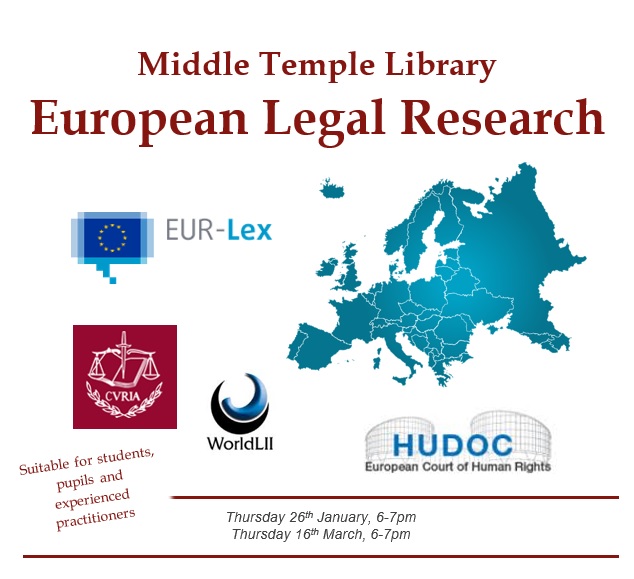 When:
Thursday, March 16, 2017 - 18:00
Add to Calendar
Where:
Rutledge Suite, Room 7, Ashley Building
Details:
As the Inn library which specialises in European legal research resources, this training session from Middle Temple Library draws on the strengths of our collection and the expertise of our staff.
Delegates will find out how to locate European Union legislation and case law; how to find European Court of Human Rights case law and what to consider when looking for national legislation and case law.
Space is limited, so please contact the library to book your place - email library@middletemple.org.uk, telephone 020 7427 4830 or speak to a member of staff. Open to all Inns of Court members.
Refreshments will be provided.