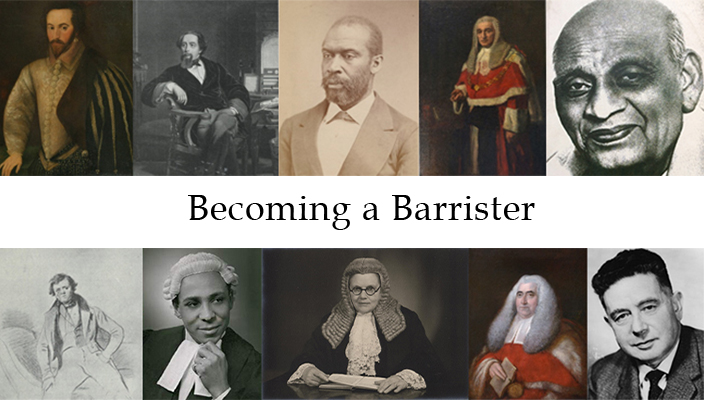 The Hilary 2020 exhibition in Middle Temple Library explores the various challenges faced by aspiring barristers over the centuries – such as religion, ethnicity, finances, social status, disability and educational background – and tells the stories of some of the incredible individuals who have overcome these barriers on the path to the Bar.
1.Introduction
2. Biographies
3. Ethnicity and Religion
4. Education and Social Status
5. Current Barriers for Future Barristers
---
As members of the Middle Temple, you are a part of the Inn's history – and your stories deserve to be told too. We are looking for stories of your path to the Bar, the barriers you have faced, challenges you have met, obstacles you have overcome – whatever they might be, and in whatever form you want to tell them. Everything we receive will be stored and preserved in the Middle Temple Archive for posterity, so your story can be told to and shared with future generations of Middle Templars. Some stories may also be selected for inclusion in editions of the Middle Templar magazine.
Please send submissions to archive@middletemple.org.uk, or get in touch with any questions. What's your story?