The Middle Temple Noticeboard is place for advertising items that may be of interest to our members, for example external CPD lectures, wigs and gowns for sale, social events, work experience opportunities, accommodation, etc. The Inn does not accept liability for the accuracy of these notices.
If you would like to advertise on the Inn's Noticeboard please contact us at members@middletemple.org.uk.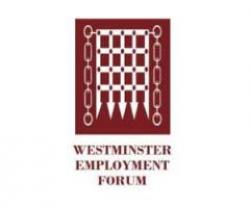 Westminster Employment Forum Keynote Seminar- 11 Oct
Monday, 24th July 2017
Improving equality at work for BME employees
with
Sandra Kerr, Race Equality Director, Business in the Community
Roger Kline, Joint Director, Workforce Race Equality Standard Research and Engagement, NHS England and Author, The Snowy White Peaks of the NHS
Rosie Wallbank, Project Manager, Equality and Human Rights Commission
Frank Soodeen, Head of Public Affairs, Joseph Rowntree Foundation
and
Dr Miranda Brawn, The Miranda Brawn Diversity Leadership Foundation; Dr Nike Folayan, Association for Black and Minority Ethnic Engineers UK; Kamaljeet Jandu, GMB; Dr Kenisha Linton, University of Greenwich; Raphael Mokades, Rare Recruitment; Caroline Noblet, Squire Patton Boggs; Professor Shamit Saggar, University of Essex; Marjorie Strachan, RBS and Nigel Warner, Lexington Communications and Creative Access
Chaired by:
Lord Sheikh and Dawn Butler MP, Shadow Minister for Diverse Communities
Follow us @WEmFEvents | This event is CPD certified
Morning, Wednesday, 11th October 2017
Central London
Master Arlidge launches 'The Lawyers Who Made America'
Wednesday, 14th June 2017
No other nation's creation, both politically and socially, owes such a debt to lawyers as the United States of America. This book traces the story of that creation through the human lives of those who played important parts in it: amongst others, of English lawyers who established the form of the original colonies; of the Founding Fathers, who declared independence and created a Constitution; of Abraham Lincoln, Woodrow Wilson, Justices of the Supreme Court and finally Barack Obama. Even Richard Nixon features, if only as a reminder that even the President is subject to the law. The author combines his wide legal experience and engaging writing style to produce a book that will enthral lawyers and laymen alike, giving perhaps a timely reminder of the importance of the rule of law to American democracy. 
For more information and to purchase the book, please click here.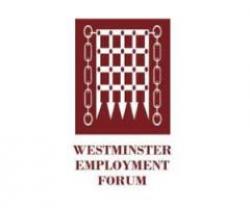 Westminster Employment Forum Keynote Seminar- 18 Oct 2017
Monday, 12th June 2017
Where next for Higher and Degree Apprenticeships?
with
Dr Brooke Storer-Church, Senior Policy Advisor, Subjects and Skills, HEFCE
Scott Court, Head of Quality Team, HEFCE
Callum Grigor, Apprenticeship Policy Manager, Directorate for Fair Work, Employability & Skills, The Scottish Government
Dr Cathy Kerfoot, Standards and Frameworks Manager, QAA
Joe Dromey, Senior Research Fellow, IPPR and
Petra Wilton, Director of Strategy and External Affairs, Chartered Management Institute
and
Professor Pat Bailey, London South Bank University; Teresa Frith, Association of Colleges; Ben Jordan, UCAS; Conor Moss, Sheffield Hallam University; Professor Timothy Quine, University of Exeter; Bob Soper-Dyer, BT and Ben Sweetman, QA Apprenticeships
Chaired by:
Rt Hon the Baroness Garden of Frognal, House of Lords Liberal Democrat Spokesperson on Higher & Further Education and Skills
Follow us @WEmFEvents | This event is CPD certified
Morning, Wednesday, 18th October 2017
Central London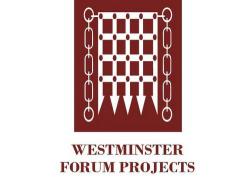 Policy Forum for London Keynote Seminar- 19 Oct 2017
Thursday, 16th March 2017
Crime and policing in London - next steps for crime prevention, addressing key crime trends and improving police performance
with
Sophie Linden, Deputy Mayor for Policing and Crime, Greater London Authority
Craig Mackey, Deputy Commissioner, Metropolitan Police Service
and
David Bicknell, Government Computing
Chaired by:
Unmesh Desai AM, Deputy Chair, Police and Crime Committee, London Assembly
Follow us @LondonPolicy | This event is CPD certified
Morning, Thursday, 19th October 2017
Central London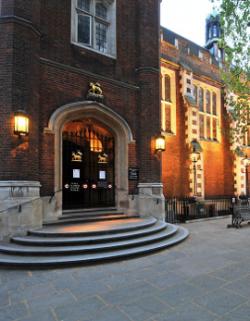 Middle Temple Hall closures 2016/2017
Thursday, 24th November 2016
2016/17 dates
Thursday 24 November 2016
Wednesday 30 November 2016
Christmas 2016
Close after lunch on Wednesday 21 December 2016
Reopen for lunch on Wednesday 04 January 2017
Easter 2017
Close after lunch on Thursday 13 April 2017
Reopen for lunch on Monday 24 April 2017
Summer 2017
Close after lunch on Friday 04 August 2017
Reopen for lunch on Monday 04 September 2017
Christmas 2017
Close after lunch on Thursday 21 December 2017
Reopen for lunch on Thursday 04 January 2018
Pages