The Middle Temple Noticeboard is place for advertising items that may be of interest to our members, for example external CPD lectures, wigs and gowns for sale, social events, work experience opportunities, accommodation, etc. The Inn does not accept liability for the accuracy of these notices.
If you would like to advertise on the Inn's Noticeboard please contact us at members@middletemple.org.uk.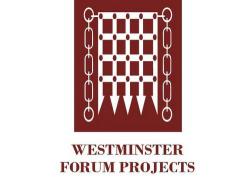 Policy Forum for London Keynote Seminar- 19 Oct 2017
Thursday, 16th March 2017
Crime and policing in London - next steps for crime prevention, addressing key crime trends and improving police performance
with
Sophie Linden, Deputy Mayor for Policing and Crime, Greater London Authority
Craig Mackey, Deputy Commissioner, Metropolitan Police Service
and
David Bicknell, Government Computing
Chaired by:
Unmesh Desai AM, Deputy Chair, Police and Crime Committee, London Assembly
Follow us @LondonPolicy | This event is CPD certified
Morning, Thursday, 19th October 2017
Central London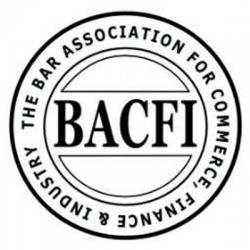 Agile Legal Services: Seminar and Supper Evening 27 April 2017 at Middle Temple
Thursday, 16th March 2017
Agile Legal Services
Getting quality value for money legal services for in-house counsel.
BACFI are hosting a seminar looking at the different ways in-house counsel can get value for money legal services whilst still maintaining quality by the use of:
Outsourced legal services;
On demand legal services;
Interim contractor lawyers;
Technology.
Speakers: Looking at the use of technology we have:
Drew Winlaw and Peter Lee of Wavelength.law, and
Al-Karim Makhani Senior Case Consultant at TransPerfect Legal Solutions.
For e-discovery and litigation support we have:
Matthew Altass, Managing Director of Altlaw Litigation Support.
Talking of a fresh approach to legal resourcing and the use of freelance legal professionals we have;
Matthew Kay, Director of Vario from Pinsent Masons.
Followed by supper in the bench apartments
 (to include drinks reception, two course supper, wine and coffee)
Attendance at the seminar is free for BACFI members, £10 payable in advance for non-members. Supper tickets £40 payable in advance. Cheques payable to BACFI to be sent to PO Box 4352, Edlesborough, Dunstable, Beds LU6 9EF.
To register or if you have any queries please email events@bacfi.org or call 01525 222 244
Representation, Education and Support for Employed Barristers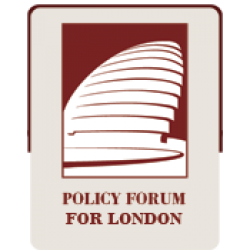 Policy Forum for London Keynote Seminar
Tuesday, 14th March 2017
Devolution and economic growth in London - assessing the impact of London's devolution agreement on infrastructure, competitiveness and skills
with
Catherine Frances, Director, Public Services, HM Treasury;
Professor Tony Travers, Chair, London Finance Commission and Professor, Department of Government and Director, LSE London, London School of Economics and Political Science;
Jeremy Skinner, Senior Manager, Growth and Enterprise, Greater London Authority; and
John Dickie, Director of Strategy and Policy, London First
and
Garry Phillips, Ealing, Hammersmith and West London's College and Judith Sykes, Expedition Engineering
Chaired by:
Gareth Bacon AM, Leader, GLA Conservatives; Chairman, Budget and Performance Committee and Chairman, Oversight Committee, London Assembly and Lord Shipley, Vice President, Local Government Association and former Liberal Democrat Lords Spokesperson for Communities, Decentralisation and the Northern Powerhouse
Follow us @LondonPolicy | This event is CPD certified
Morning, Tuesday, 11th July 2017
Central London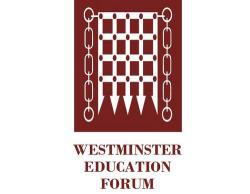 Westminster Education Forum Keynote Seminar 12 September 2017
Tuesday, 14th February 2017
The future of England's school system: grammar and faith schools, the role of universities and the independent sector, and priorities for multi-academy trusts
with
Sir David Carter, National Schools Commissioner, Department for Education and Mike Buchanan, Headmasters' and Headmistresses' Conference and Ashford School, Kent; Sean Coughlan, BBC News; Professor Edward Peck, Nottingham Trent University; Jim Skinner, Grammar School Heads Association; Peter Taylor, Catholic Education Service and a senior speaker confirmed from NAHT
Chaired by:
Lord Griffiths of Burry Port
Follow us @WEdFEvents | This event is CPD certified
Morning, Tuesday, 12th September 2017
Central London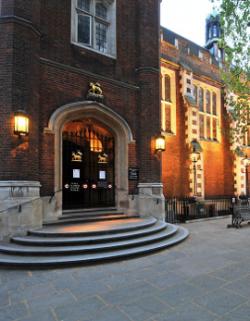 Middle Temple Hall closures 2016/2017
Thursday, 24th November 2016
2016/17 dates
Thursday 24 November 2016
Wednesday 30 November 2016
Christmas 2016
Close after lunch on Wednesday 21 December 2016
Reopen for lunch on Wednesday 04 January 2017
Easter 2017
Close after lunch on Thursday 13 April 2017
Reopen for lunch on Monday 24 April 2017
Summer 2017
Close after lunch on Friday 04 August 2017
Reopen for lunch on Monday 04 September 2017
Christmas 2017
Close after lunch on Thursday 21 December 2017
Reopen for lunch on Thursday 04 January 2018
Pages