The Rosamund Smith Mooting Competition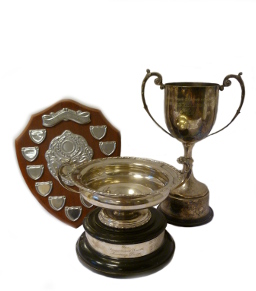 Every year Middle Temple hosts a mooting competition for its student members. It is open to both BPTC and CPE/GDL students. The competition is run on a 'knock-out' basis, and students compete in teams of two. The team that wins the moot will go through to the next round. Whilst the initial rounds are not open to spectators, the semi-finals and final take place in Hall after dinner, usually in front of a large audience. At every round, the judge of the moot will be a senior barrister or a judge.
The four students who reach the final will take part in a mooting visit to the United States; visits alternate between the University of North Carolina in Chapel Hill and Pepperdine University in Malibu, California. Each finalist will also receive a wig and gown.
Middle Temple aims to provide some training to mooters taking part in the competition. An introductory evening being held on Monday 12 December 2016, a talk on 'presenting legal argument' and mooting workshops give students guidance on how to prepare and deliver their argument. The MTSA Mooting Officer may also organise training moots from time to time.
Applications for the 2016-17 Competition are now closed.
Please contact Jess Masi at j.masi@middletemple.org.uk or Sally Yorke at s.yorke@middletemple.org.uk for further information.
Other Mooting Opportunities
In addition, Middle Temple organises moots on an ad hoc basis, for example against Pepperdine University, an American University with a branch in London. The Pepperdine moot takes place in the Royal Courts of Justice every year and provides the mooters with a truly memorable experience.