The Rosamund Smith Mooting Competition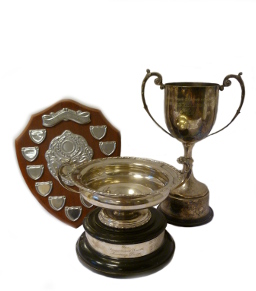 Every year Middle Temple hosts a mooting competition for its student members. It is open to both BPTC and CPE/GDL students. The competition is run on a 'knock-out' basis, and students compete in teams of two. The team that wins the moot will go through to the next round. Whilst the initial rounds are not open to spectators, the semi-finals and final take place in Hall after dinner, usually in front of a large audience. At every round, the judge of the moot will be a senior barrister or a judge.
The four students who reach the final will take part in a mooting visit to the United States; visits alternate between the University of North Carolina in Chapel Hill and Pepperdine University in Malibu, California. Each finalist will also receive a wig and gown.
An introductory evening will be held 18:00-19:30 on Monday 13 November 2017 to provide useful information and tips for mooters before the competition gets underway. 
The Moot Heats will begin in January and continue into May. The semi-finals and the final will be held in Hall before dinner in June and October respectively.
Applications will close on Friday 27 October 2017.
Please contact Jessica Masi at j.masi@middletemple.org.uk or Sally Yorke at s.yorke@middletemple.org.uk for further information.
Other Mooting Opportunities
Mooting v. Pepperdine University
Middle Temple organises moots against Pepperdine University, an American University with a branch in London. The Pepperdine moot takes place in the Royal Courts of Justice every year and provides the mooters with a truly memorable experience.
The Willem C Vist International Commercial Arbitration Moot 
Every year, Middle Temple recruits a team of six students to represent them at the Willem C Vis International Commercial Arbitration Moot in Vienna.  The team is coached by senior practitioners from Littleton and Essex Court Chambers, and students will receive advocacy training as well as attending pre-moots in Munich and Stockholm.  Students are selected using the following criteria: team working skills; organisational and time management skills; academic ability; and drive and determination.
Applications for the 2017-18 team can be made by sending a CV with a statement of why you wish to join the team (max 80 words) and supporting statement setting out how you meet the above criteria (max 200 words), together with your Middle Temple membership number, to MTvis2018@gmail.com by 5pm on 5 October 2017.